No matter the season, a perfect plate of pasta is one of life's simple pleasures. From the truffle-topped plates of Piemonte, to the meat-heavy ragù dishes of Emilia-Romagna, every one of Italy's 20 regions boasts delicious traditional dishes to call their own.
One of our favorite things about pasta is that the shape and sauce pairing combinations seem endless, each one more delicious than the last. Whether you prefer to make your own pasta fresca at home, or stick to the prized, dried pasta di Gragnano IGP, add these authentic Italian pasta recipes to your cooking arsenal — your friends, and your stomach, will thank you. From the decadent to the everyday staple, here are our best Italian pasta recipes.
20. TAJARIN AL TARTUFO
Tajarin (pronounced <tie-yah-REEN>), is the Piemontese version of tagliatelle. Unlike other types of egg pasta, these thin golden strands are made with a higher proportion of egg yolks, resulting in a delicate texture and rich flavor. Paired with the prized white truffle, they make a decadent primo piatto.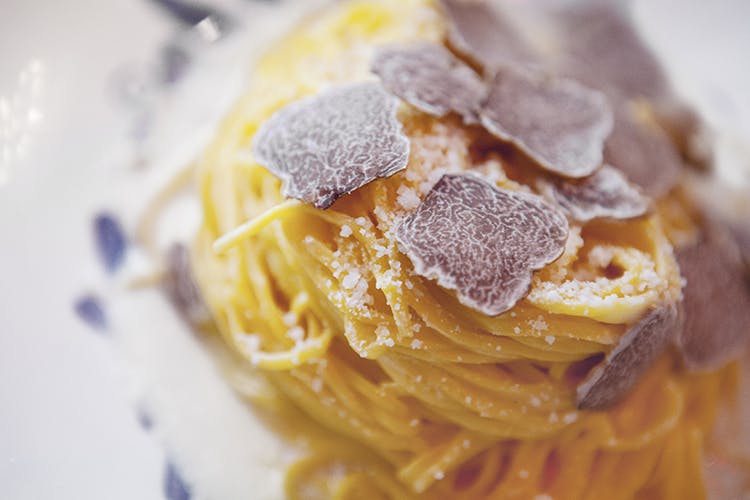 19. VESUVIO AL RAGÙ DI SALSICCIA
Vesuvio is a short pasta named for the famous volcano of the same name in Campania. The twists and turns of this short pasta make it perfect for catching the chunky bits of tomato and sausage in this Neapolitan-style ragù.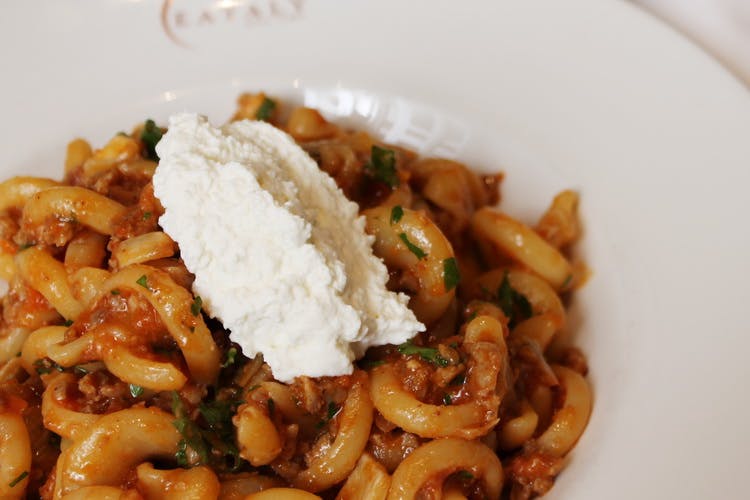 18. GNOCCHI CON GORGONZOLA, NOCI, E PERE
Generally associated with northern Italy but beloved by the whole peninsula, pillowy soft gnocchi – meaning "knuckles" or even "little knobs" – become next-level comfort food when paired with creamy gorgonzola, walnuts, and pears.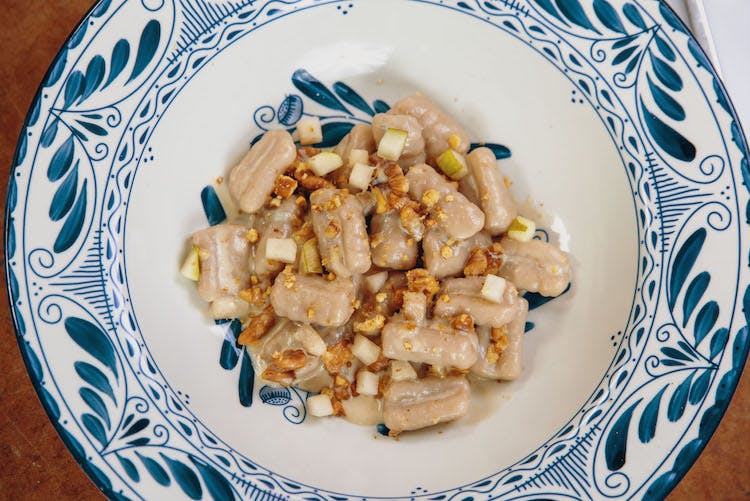 17. RAVIOLI DI ZUCCA
Sweet butternut squash ravioli, nutty browned butter, and fragrant sage are a classic, consistently delicious pairing — not to mention the ultimate autumn meal. The secret ingredient? Crushed amaretti cookies give the filling extra depth. Bonus: it will make your kitchen smell amazing!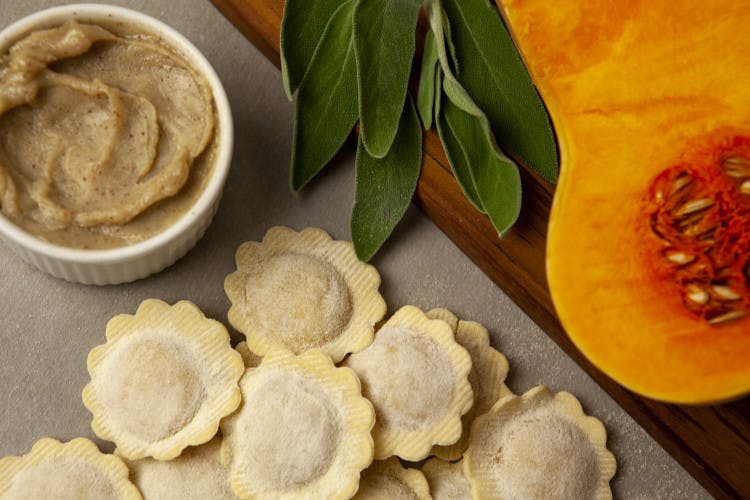 16. PACCHERI AL FORNO
Typical of Calabria, this recipe for paccheri al forno pulls together quickly and relies on the oven to do most of the work. Look for high-quality cherry tomatoes and fresh mozzarella, plus bronze-extruded, air-dried pasta, whose coarse texture will hold up to the sauce.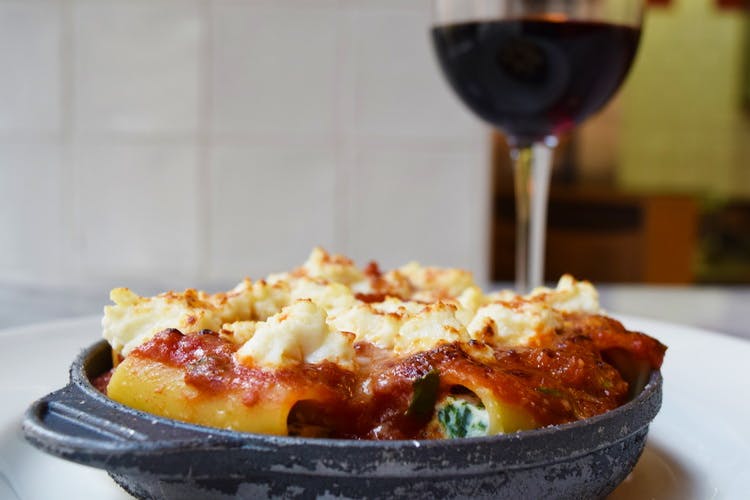 15. PASTA ALLA CARBONARA
The recipe for Pasta alla Carbonara has humble roots in the Apennine hills of central Italy, not far from Roma. The dish was known as the shepherds' favorite as they roamed the hilly pastures following the movement of flocks, a practice known as transumanza, thanks to its simple, readily available ingredients: egg, guanciale, and cheese.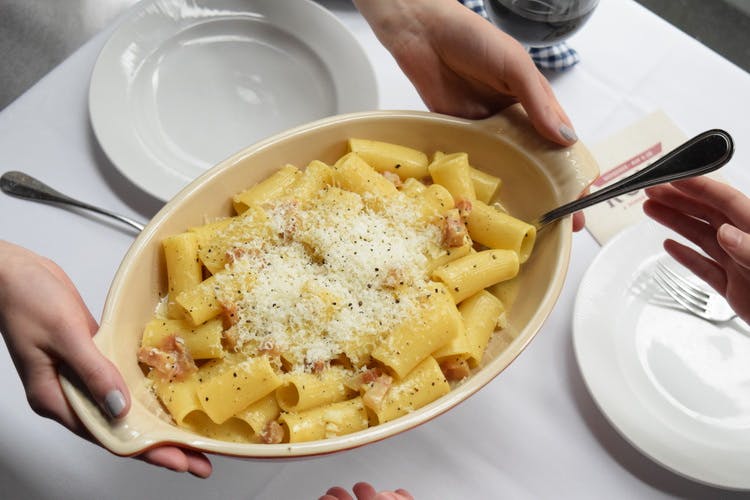 14. BUCATINI ALL'AMATRICIANA
Named for the town of Amatrice, located about an hour northeast of Roma, this simple dish combines sweet and tangy tomato sauce with rich guanciale (cured pork jowl) and sharp Pecorino Romano DOP cheese, with a spicy kick frompeperoncini, or dried chili flakes. The best part? The hollow bucatini make each bite extra saucy.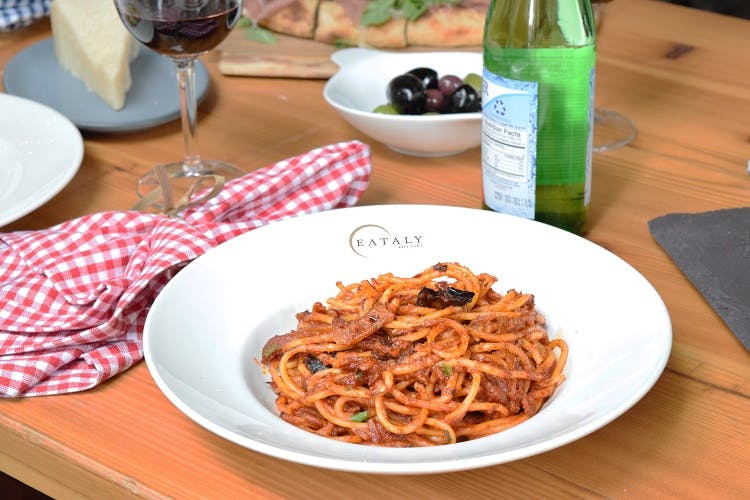 13. PASTA AL TONNO
A coastal classic with origins in Calabria, pasta with tuna is a simple yet satisfying main dish that works as well for a quick weeknight dinner as it does for a lazy Sunday feast. With the addition of salty capers and spicy Calabrian chili peppers, this plate has the power to transport you to the Mediterranean seaside.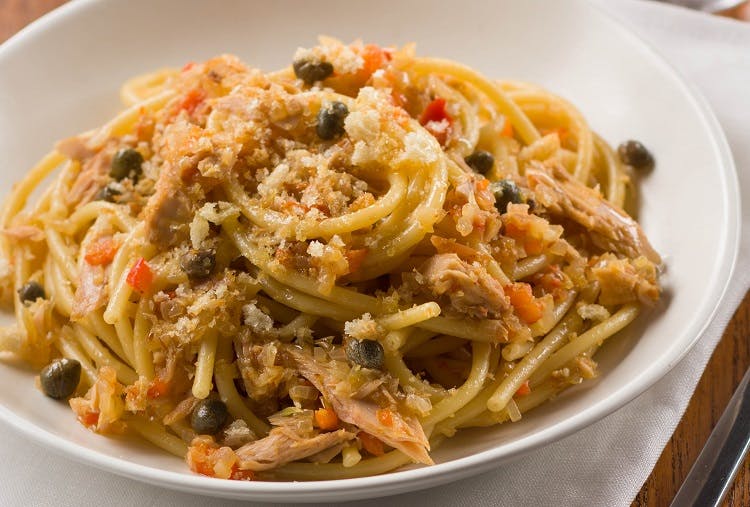 12. Spaghetti Cacio e Pepe
Rich cheese, bronze-extruded pasta, and freshly-ground pepper — the ultimate comfort food, "cacio e pepe" is a Roman dish that will make you forget all about mac-and-cheese. This dish is simple on paper, but can be difficult to master at home; high-quality ingredients and patience will help you achieve the optimum cremina, or cheese sauce.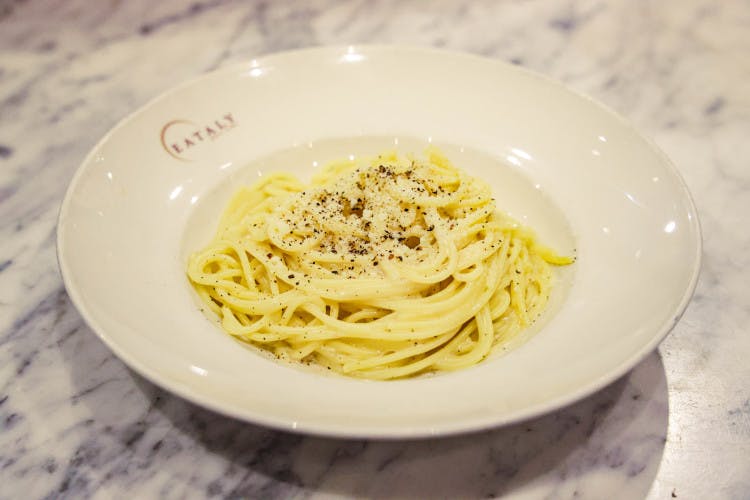 11. TAGLIATELLE AL TARTUFO
The earthy, fragrant truffle is an ideal foil to silky, egg-based tagliatelle in this decadent pasta recipe. Featuring black truffles (a totally different ingredient than the white truffles of the north), they are often grated into warm butter with a touch of garlic, salt, and pepper.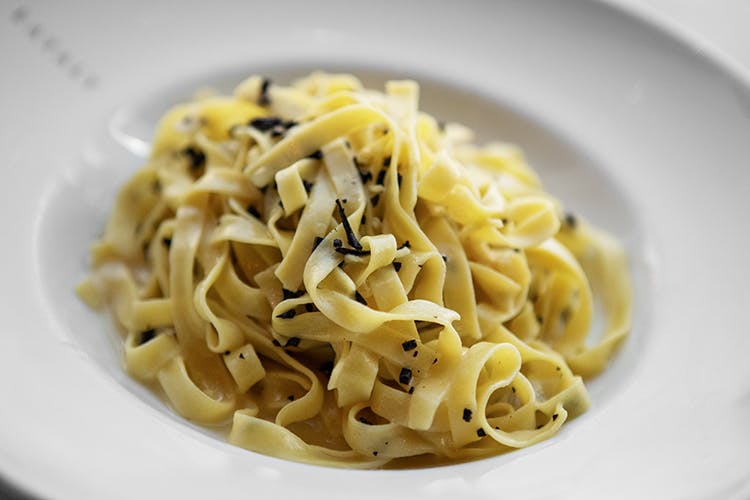 10. SPAGHETTI ALLE VONGOLE
Briny clams, white wine, garlic, and peperoncino create a light yet intensely flavorful sauce in this classic Neapolitan spaghetti dish. Look for the freshest clams possible (check with our fishmongers at your local Eataly for a recommendation), and high-quality, bronze-extruded pasta – the coarse texture will help the sauce cling to each strand.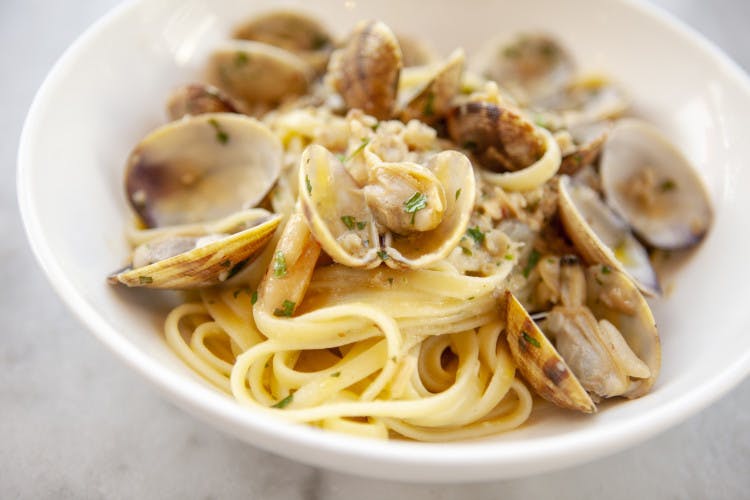 9. LASAGNE ALLA BOLOGNESE
A traditional dish from Emilia-Romagna, Lasagne alla Bolognese is made with egg pasta, creamy béchamel, and Bolognese ragù. A nearly perfect recipe, this dish has been loved by all for centuries – in fact, there is evidence that even the ancient Romans enjoyed an early version of this dish by the same name.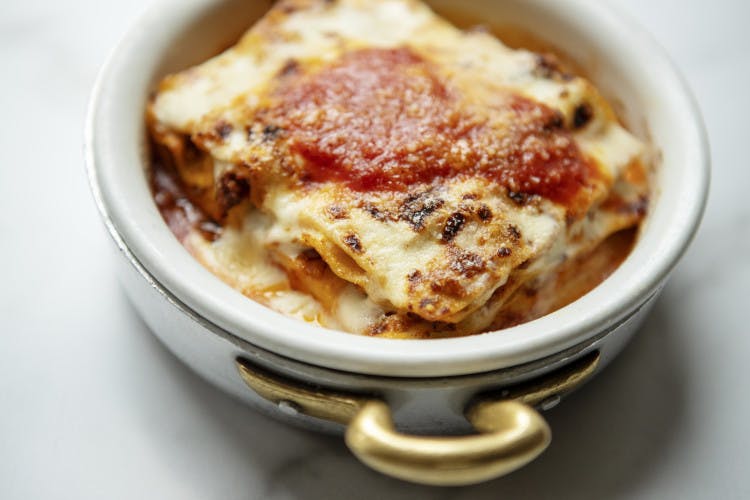 8. PASTA ALL'ARRABBIATA
Cooked in an "angry" tomato sauce, leave it to the Romans to give us this fiery dish. Quick and classic, this pasta recipe takes all of 30 minutes to throw together and brings an enjoyable kick to the table thanks to crushed red pepper.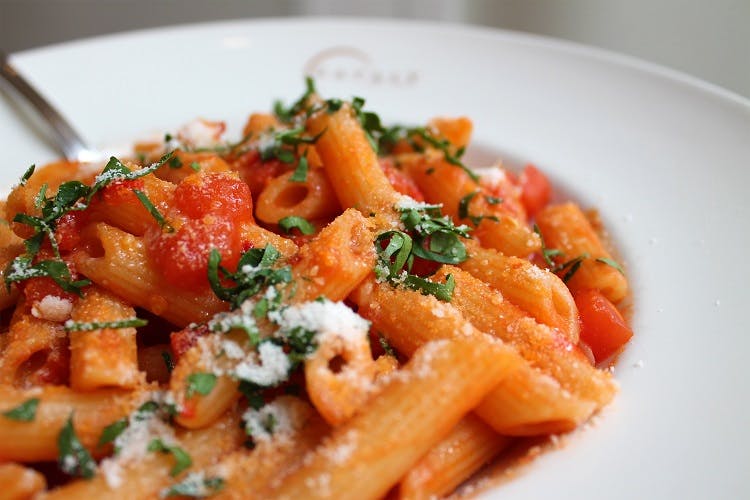 7. PAPPARDELLE AI FUNGHI
Packed with umami flavor and a meaty texture, mushroom ragù pairs perfectly with the thick pappardelle for a classic dish from Toscana. In fact, the name for this pasta comes from a word in Tuscan dialect, "pappare," meaning to eat with pleasure – which you surely will!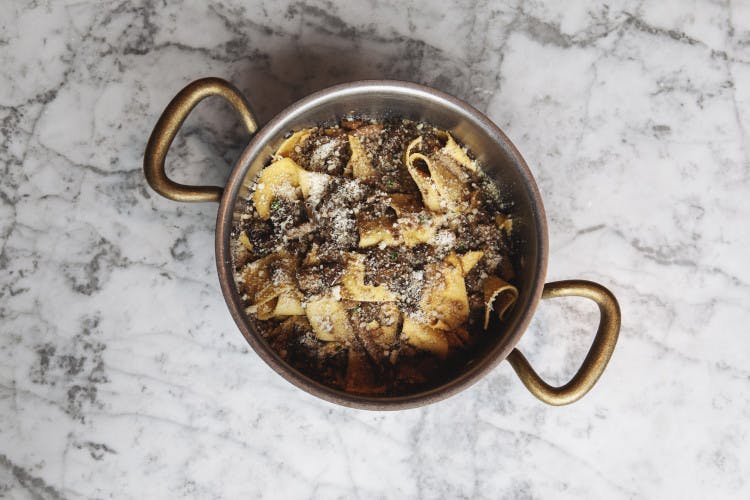 6. LO SPAGHETTO AL POMODORO
Five simple ingredients, one revolutionary meal. If there is any dish that is truly iconic of Italian cuisine, this is it. For our tenth anniversary, our chefs in Italy spent months testing, tasting, and experimenting with different ingredients from our marketplace in order to create the perfect lo spaghetto al pomodoro.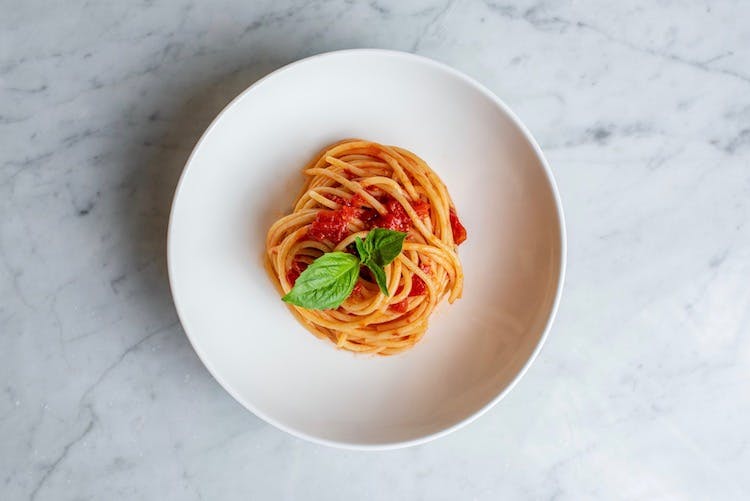 5. ORECCHIETTE CON CIME DI RAPA
A traditional pasta from Puglia, these "little ears" are the ideal shape for catching a delightfully bitter, savory sauce of broccoli rabe. Make this when broccoli rabe are in season to get the boldest flavors from your vegetable haul.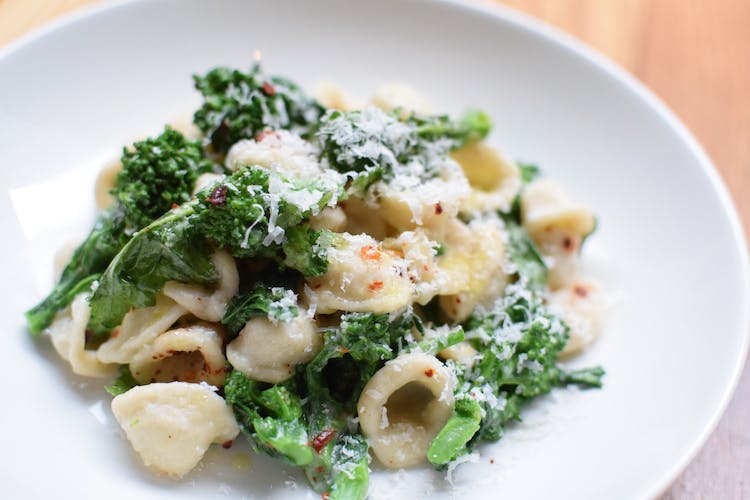 4. AGNOLOTTI DEL PLIN
An iconic dish from Piemonte, Agnolotti del Plin gets its name from the regional dialect for "pinch," which is how you made the pasta. This traditional version is stuffed with a savory mixture of veal and pork, and pairs naturally with a glass of Barolo.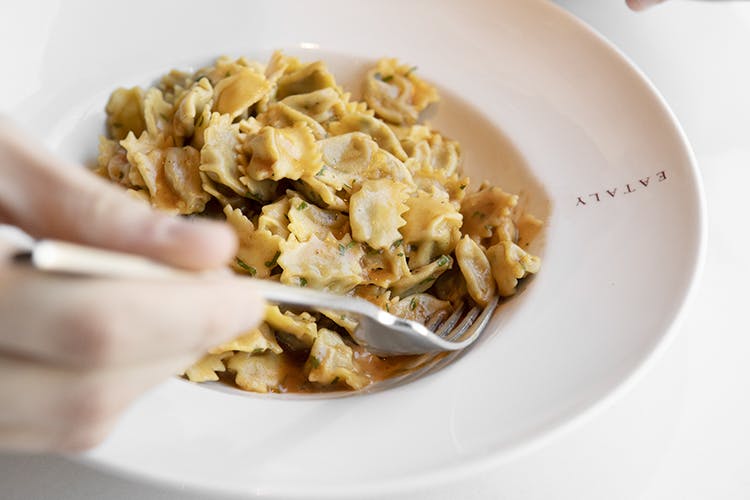 3. PASTA AL PESTO
Made with just seven ingredients, pesto alla genovese is one of Italy's finest exports when it comes to pasta sauces. For a truly Ligurian feast, pair your pesto with trofie or croxetti, two traditional shapes of this coastal Northwestern region. Want to take it a step further? Try making your own pesto from scratch!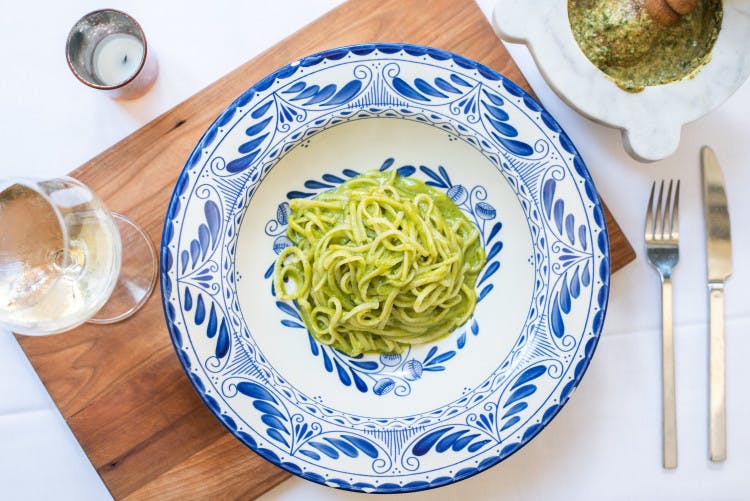 2. ZITI ALLA NORMA
If there is one recipe that will make you feel like you're eating at nonna's, this is it. Made with eggplant, ricotta, and chunky tomato sauce, this recipe comes straight from beloved Chef Lidia Bastianich's comprehensive cookbook, Lidia's Mastering the Art of Italian Cuisine: Everything You Need to Know to Be a Great Italian Cook.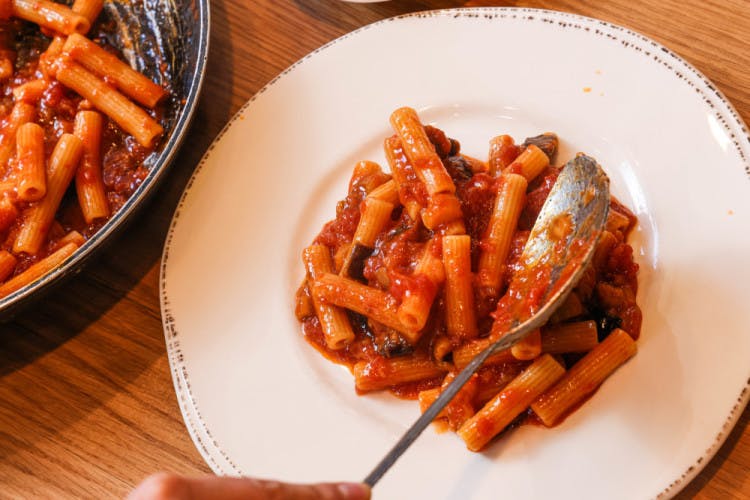 1. TAGLIATELLE ALLA BOLOGNESE
Our top pasta recipe? It had to be ragù served over silken egg tagliatelle, a signature dish of Bologna, the food-loving capital city of Emilia-Romagna. In fact, this rich, meaty tomato ragù is so closely associated with Bologna that any dish described as Bolognese will be cloaked in it.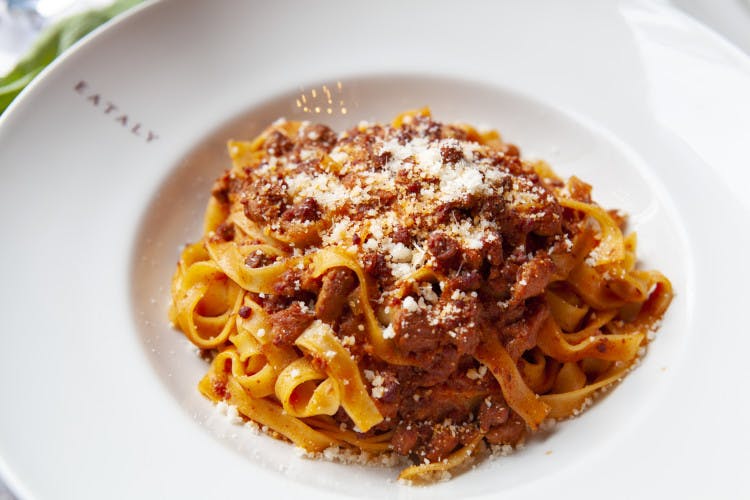 Grab life by the fork and try them all! Shop your local Eataly or online to find every ingredient you need to make start turning out authentic Italian dishes in your own cucina.