Ready for the world's simplest, most delicious pick-me-up? Enter theaffogato, gelato "drowned" in espresso. In other words: meet your new summer go-to. The next time you experience a midday lull or need a last-minute dessert, turn to this Italian classic, which will take both your coffee and dessert breaks to another level.
*This recipe can be doubled, tripled, and quadrupled as needed to please the crowd (or your own needs).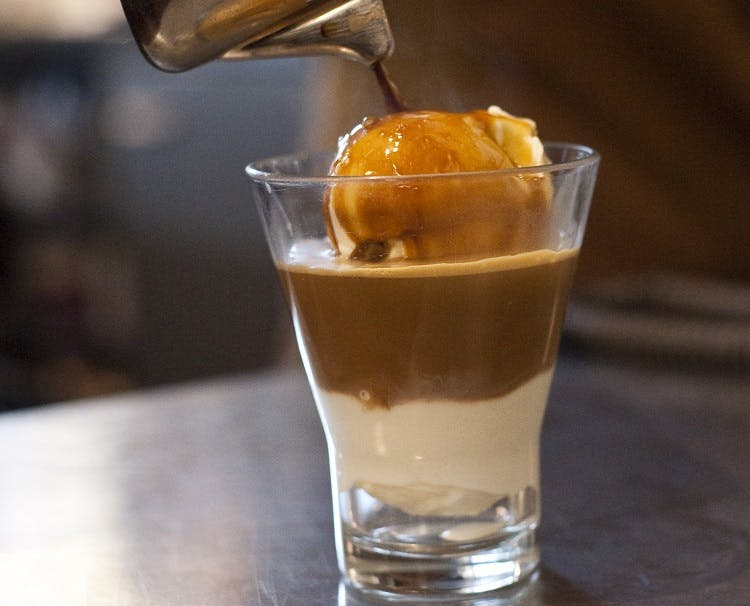 Preparation time
3 minutes
Affogato(Gelato "Drowned" in Espresso)
1 scoop vanilla or hazelnut gelato
¼ cup hot espresso
¼ cup hazelnut liqueur, optional (not recommended for workday pick-me-ups)
1
Scoop the gelato into a serving bowl, glass, or coffee cup.
2
Stir the hot espresso and hazelnut liqueur (if using) together, then pour the mixture over the gelato.
Sweeten your summer with our own affogato, in addition to a festive array of gelato offerings, at your local Eataly.