Meaning "small round glass" in Piemontese dialect,bicerin(pronounced <bee-chair-EEN>) is a traditional hot drink native to Torino (the birthplace of Eataly!). Served in its namesake glass, the rich beverage is made of three distinct layers: espresso, hot chocolate, and whipped milk or cream.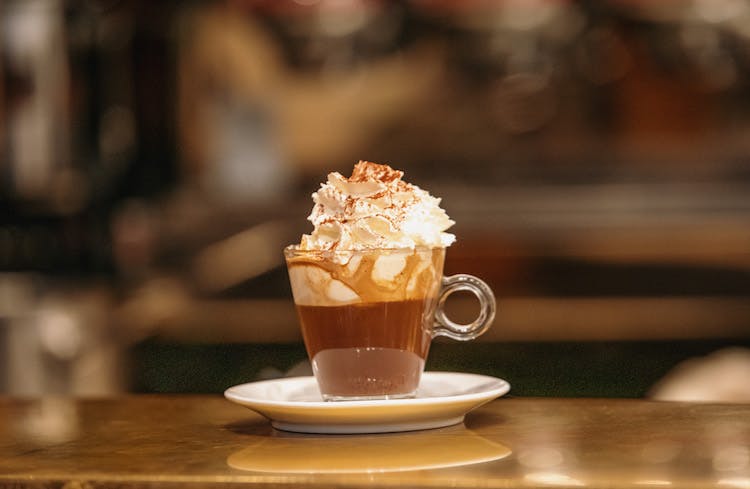 Preparation time
15 minutes
Bicerin (Torinese Coffee)
Recipe courtesy of Eataly
1 cup heavy whipping cream, chilled
2 tablespoons of confectioners sugar
1 cup whole milk
3 oz bittersweet dark chocolate
2 shots of hot espresso
1
Using a hand mixer, beat the heavy whipping cream with confectioners sugar until it forms stiff peaks, about 1 minute.
2
In a medium-sized saucepan, warm milk just until it begins to simmer. Add chocolate and whisk together. Continue to whisk over low heat until the mixture begins to thicken a bit, about 1 minute.
3
In a clear heat-proof glass, create three layers. Pour the hot chocolate on the bottom, followed by a shot of hot espresso. Finally, top with whipped cream and serve warm.
*Nota bene: The key to making a perfect bicerin is to form three distinct layers! In order to avoid "breaking" the first layer of the hot chocolate, pour the espresso over the back of a spoon so that it gently cascades into the glass. Then, carefully top with the whipped cream. Do not stir!

Buon appetito!