The Spritz was born in Veneto during the 1800s when visitors from the Hapsburg Empire would lighten the strong Italian wine from local taverns with a splash of water. The recipe has evolved over time to become more than just wine and water, but rather wine, bitters, and water. Today, the classic Italian cocktail is enjoyed throughout Italy as an aperitivo– a social drink before dinner time often paired with light bites such as tiny sandwiches and olives. The most popular Spritz recipe is made with Aperol.
But wait - what is Aperol?
Aperol is a traditional Italian aperitif made by infusing alcohol with oranges, herbs, and roots. It is prepared according to a secret and original recipe that, according to the producer, has remained unchanged since its birth. Aperol has an unmistakable vibrant orange color, giving the Spritz a cheerful glow, but also a pleasant bittersweet taste.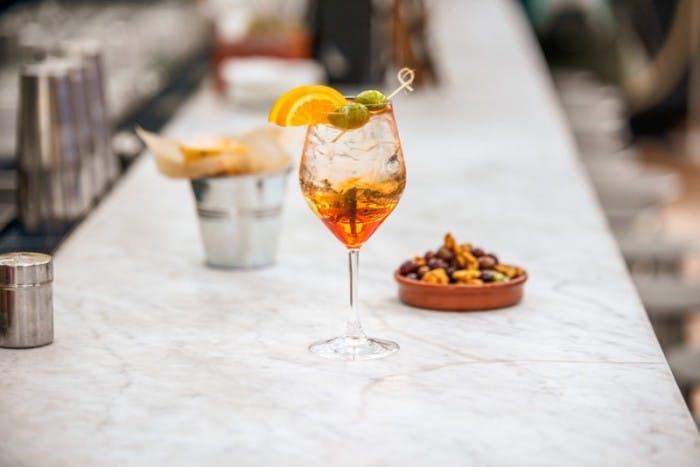 Preparation time
5 minutes
Aperol Spritz Recipe
4 ounces Prosecco
4 ounces Aperol
splash of club soda
2 orange slices
How to prepare Aperol Spritz
1
Fill a large wine glass with ice.
2
Add 2 ounces of prosecco, followed by 2 ounces of Aperol in each glass. Pour in a splash of soda water.
3
Garnish each drink with an orange slice.