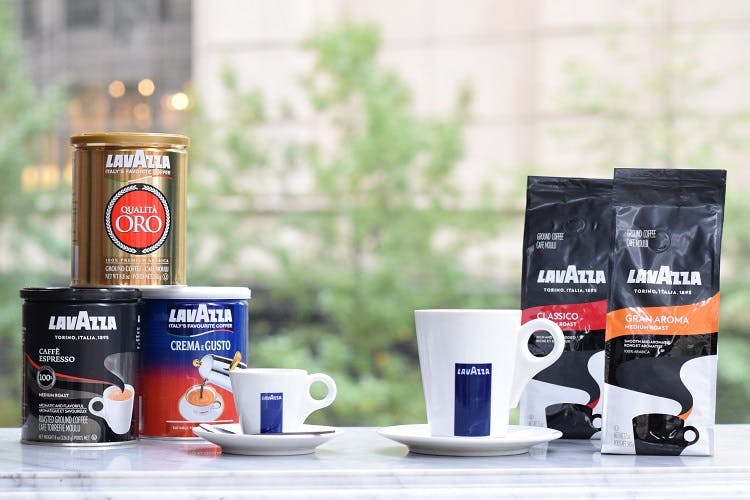 From the morning cappuccino to the after-dinner espresso, coffee plays a major role in Italian culture. At Eataly, we are proud to offer authentic caffè italiano from Lavazza, a family-run Italian coffee company that carefully sources the highest quality beans from sustainable farms.
Boasting more than 120 years of history, Lavazza was created by the tenacious and intuitive Luigi Lavazza. In 1895, he acquired a small grocery store in the heart of old Torino and discovered a flair for coffee. Over generations, he and his family mastered the art and science of coffee. Today, run by the fourth generation, Lavazza is the symbol of Italian espresso worldwide.
From farm to cup, every step in the coffee-making process is carefully taken. When the beans finally reach the fine Lavazza facilities, they are paired by professional coffee tasters to create delicious blends; roasted to perfection; and ground to be fine, medium, or coarse.
Following Luigi's initial philosophy of caring for the earth, Lavazza continues to respect the economic, social environmental, and cultural assets of the countries where they operate. Over the years, these efforts have led to concrete actions that protect the people and the place at every stage of the production chain, from planting and harvesting to distribution and even consumption.
The resulting "green" coffee tastes better — and is better for the world.
Get a taste of Lavazza for yourself at your local Eataly or shop online.