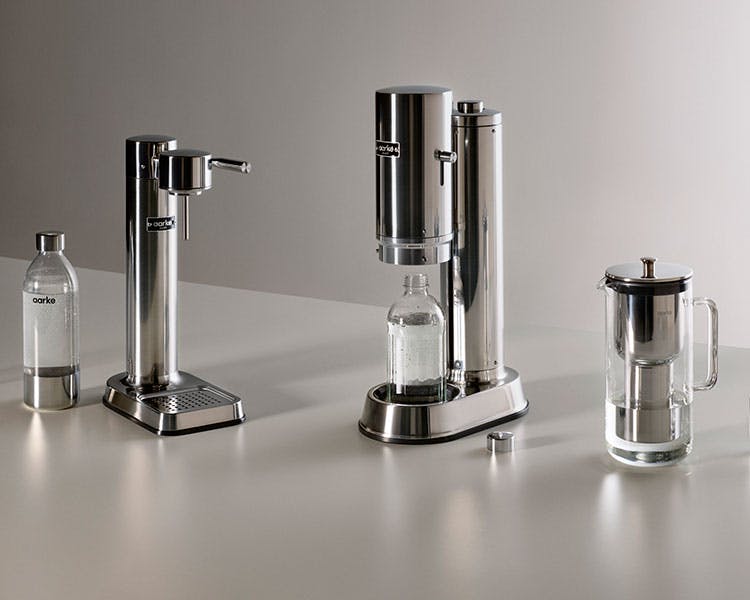 Since 2013, Aarke has been on a mission to make water better by giving it beautiful bubbles, delicious flavors and state-of-the-art pureness – but they don't stop there. Driven by a passion for timeless design, smart engineering, and durable materials, the Swedish design company is upgrading your countertop, kitchen, and life as well.
Eataly Magazine takes a look at three premium home essentials from Aarke – the Carbonator 3, the Carbonator Pro, and the Aarke Purifier – each perfectly engineered to elevate your everyday routine.
THE CARBONATOR 3
AN ICON IN THE MAKING
The Carbonator 3 is a premium sparkling water maker in stainless steel designed to upgrade your kitchen today, tomorrow, and forever.It comes in eight beautiful finishes – from sandy beige to spectacular gold – perfectly suited to match, and elevate, any interior environment.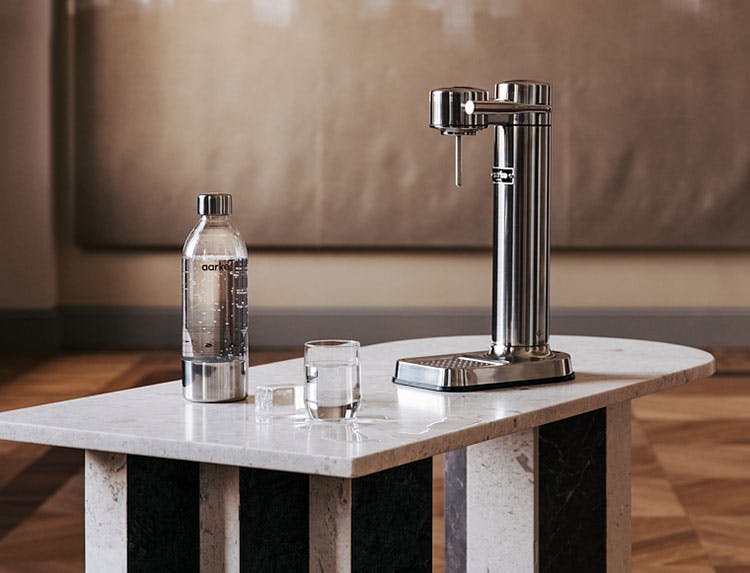 With a minimalist, timeless design, The Carbonator 3 features an overhauled internal safety valve system and new CNC-machined stainless-steel precision nozzle. Easy-to-use, this third iteration of the Carbonator by Aarke can be filled with fresh, clean water, and attached to the machine. The lever is where the magic starts and ends – both carbonating the water and releasing pressure from the bottle. Push and hold until you hear a buzz, then release and unscrew the bottle from the machine. Then, prepare to enjoy an endless supply of sparkling beverages!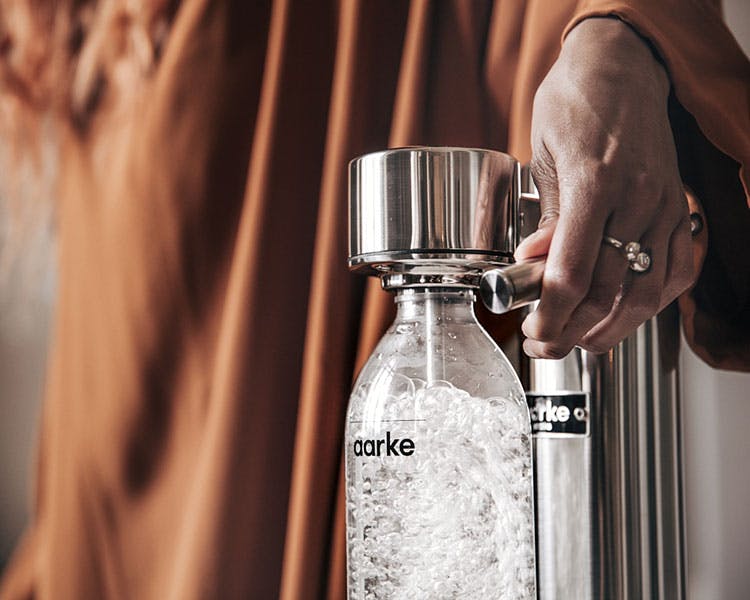 CARBONATOR PRO
STEEL AND GLASS IN PERFECT HARMONY
The Carbonator Pro in stainless steel has a bold, industrial design. It features Aarke's one-handed Push-To-Lock™ operation– a refined user experience that allows for fresh sparkling water with the push of a button, with perfect results every time. A sleek, dishwasher-safe glass bottle upgrades any dinner table, any time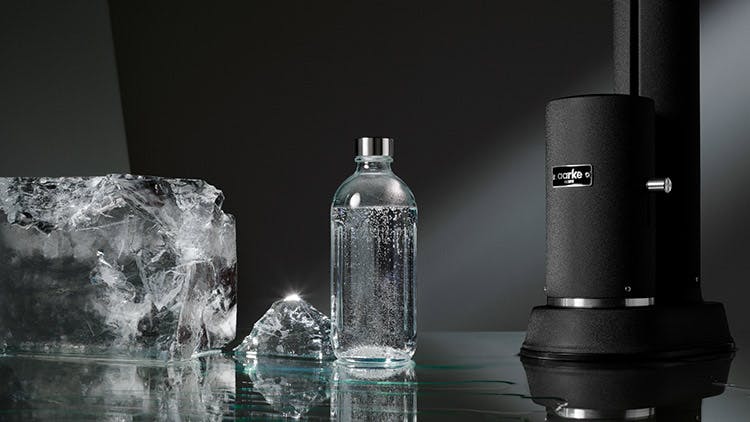 Cordless and energy efficient – powered by the CO2 cylinder – the Carbonator Pro features the highest quality in materials and engineering standards, minimizing the use of plastics and ensuring a long lifecycle. Inside the machine, dampers and gas springs generate smooth machine movements, creating a pleasant, seamless experience. Available in two timeless colors – steel and matte black – this aesthetically-excellent design is a distinctive, contemporary upgrade to any kitchen.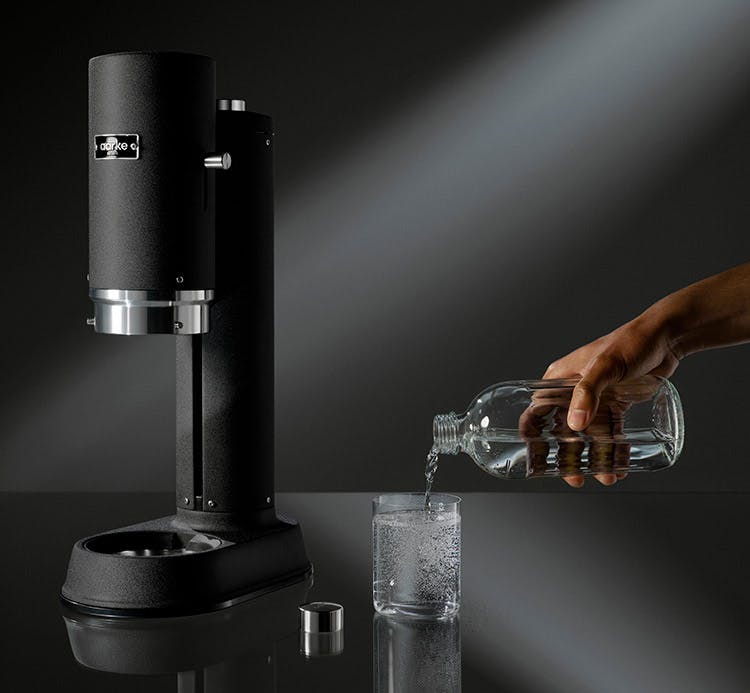 AARKE PURIFIER
YOUR TAP WATER GETS AN UPGRADE
The Aarke Purifier is a sophisticated water filter pitcher in glass and stainless steel – no plastic carafe, no plastic cartridges. It's the most modern take on water filtration in the market, with a refillable steel filter cartridge & filter granules developed with BWT, one of the world's leading water technology companies. The filter granules are poured into the filter cartridge to make your tap water cleaner, better and more enjoyable
For the Purifier, Aarke has developed two different types of filter granules: pure and enriched.Both are made in close collaboration with BWT, one of the world's leading water technology companies. While thepurefilter granules make your water cleaner and tastier, theenrichedversion are an upgraded version with added benefits like magnesium – an important mineral for the muscles and nerves.