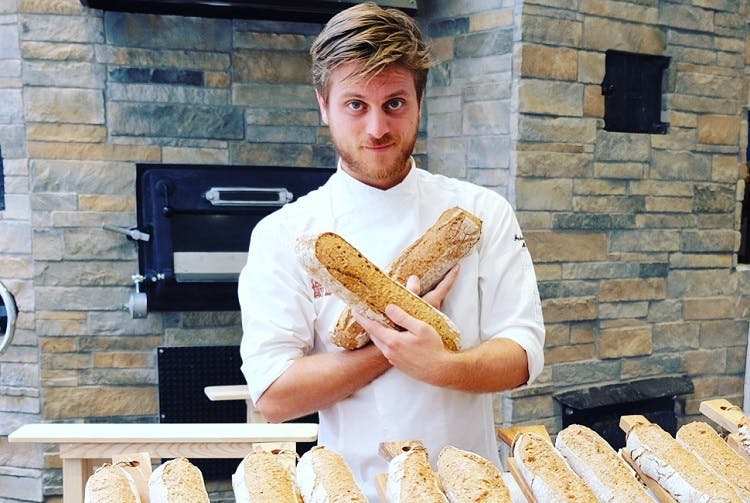 Our head baker was born in a mill.
It's true!
Borne of generations of millers, Fulvio Marino grew up playing "mugnaio" around bags of freshly-ground flour at Mulino Marino, his family's highly-respected mill located in the heart of Piemonte. As Fulvio "pretended" to sort grains and stone grind flour, his father, uncle, and grandfather gently guided him. Eventually, the games became reality: bread is in his blood.
Today, Fulvio is among the most recognized bakers in Italy and the world. He has worked with our bakery team at Eataly since we opened in 2007; he now manages our bakeries in Italy, the U.S., and beyond.
When he's not brainstorming with the bakers at Eataly, Fulvio continues to work with his family, grinding organic whole grains over their natural old mill stones.
"Every day, I learn new things at our mill, which has been around for more than 50 years," Fulvio said. "I have a lot of respect for our traditions, which emphasize quality and technique over additives and speed."
So what's next for the young baker? With his lifelong passion for all things flour, Fulvio doesn't see himself straying far from the world of milling and baking.
"Right now, I'm the most excited about Pane Mediterraneo," Fulvio told us. "I designed the newest bread at Eataly using my family's whole-grain flour and seven ancient seeds. It's a real taste of the Mediterranean."