In Italy, after a hearty meal on a cold winter's night, we reach for Grappa, a unique distilled spirit that is perfect as a traditional digestivo, or after-dinner drink (or even as a unique ingredient in cocktails). Learn more about this Italian distilled spirit with our guide below.
What is Grappa?
Grappa is made by distilling the pomace (a blend of grape seeds, stalks, and stems) leftover from the wine-making process. Grappa production has always entailed zero waste and is a perfect example of a circular economy. The resulting spirit is not light by any means — on average, it contains 37.5 to 60 percent alcohol by volume!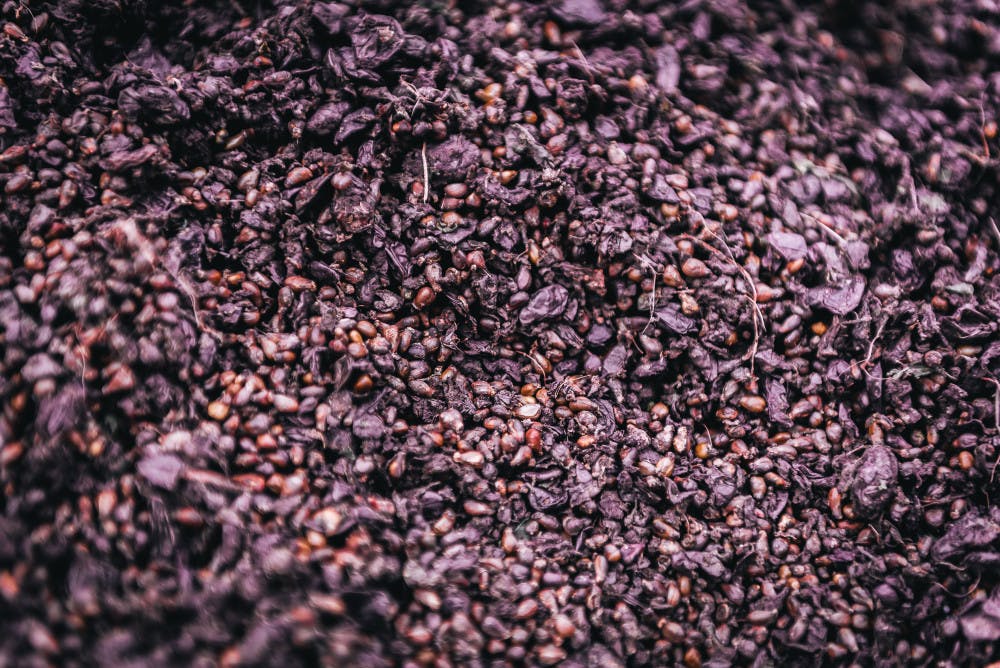 How is grappa made?
The aim of distillation is not just to extract the alcohol from pomace, but also its aromas – a key characteristic of grappa. In fact, a good Grappa is able to capture the essence of the grape variety used to make it, to the point where it may even express a recognizable terroir (just like wine).
The pomace is combined with water steam, then heated to start distillation. This allows the mixture to separate, leaving behind a super potent beverage that is bottled and aged for up to six months.
When producers first began making Grappa, they took a "mix-and-match" approach and used a blend of pomace from a variety of grapes. In the 1960s, producers began experimenting by making it with a single grape for a higher quality drink and by starting to play with aging in wood barrels for a more complex flavor.
Today, Grappa is a protected name under European law. Grappa is a G.I. Geographical Indication protected by European Regulation N. 2008/110 and Regulation N. 2019/787 originating in Italy, the territory that gives Grappa its unique characteristics! In order to be called "Grappa," it must be produced in Italy and made entirely from pomace following a specific distillation method.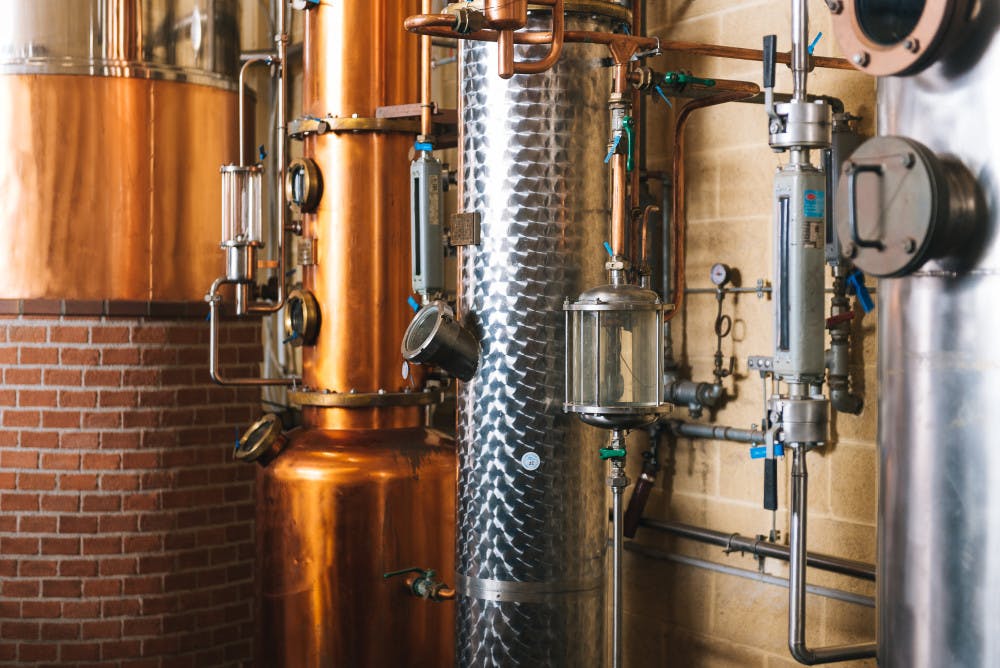 How do you drink grappa?
Today, you can find high-quality versions of both young and aged Grappa, but rest assured: each one will always be unique! It should be served in small glasses of about one to two ounces as a digestif after dinner. These days, mixologists also use Grappa as an ingredient in cocktails for an exciting twist.
While excellent on its own, it is sometimes mixed with a steaming shot of espresso to create caffè corretto, or "corrected coffee." In the region of Veneto, after finishing a shot of espresso, it's not uncommon to pour a few drops of the powerful liquor into the cup, swirl it around, and swig it back. This ritual is known as resentin, or "little rinser."
Passionate about grappa?
If like us, you hold Grappa near and dear to your heart, you can participate in this survey conducted by Assodistil, and co-funded by the European Union.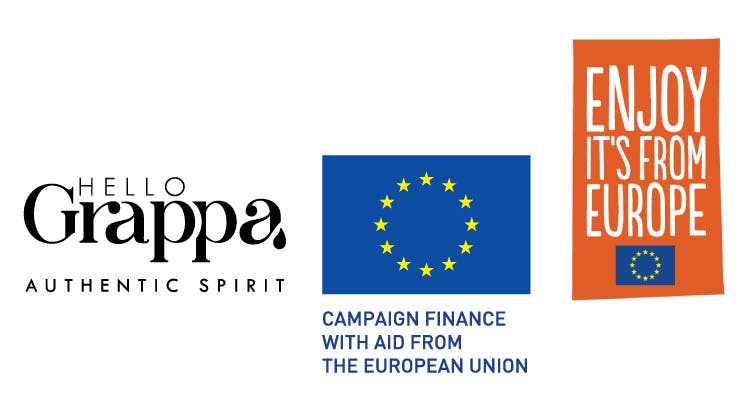 Eataly NYC Flatiron has partnered with Hello Grappa to share authentic Grappa GI with our guests. Want to get a taste? Find your local Eataly and explore our variety of Italian Grappe in the wine shop.
The content of this promotion campaign represents the views of the author only and is his/her sole responsibility. The European Commission and the Consumers, Health, Agriculture and Food Executive Agency (CHAFEA) do not accept any responsibility for any use that may be made of the information it contains.
Hello Grappa! is an informational and promotional campaign for Grappa GI. The project is promoted by AssoDistil and co-funded by the European Union under Regulation 1144/2014 for the promotion of agricultural products. It is a three-year project (Feb 2020-Aug 2023) that includes educational and promotional events in the United States of America. Find out more on www.hellograppa.com
Founded in 1946, AssoDistil (the National Association of Ethanol and Spirits Producers) represents today over 95% of the Italian production of spirits and ethyl alcohol from agricultural raw materials. AssoDistil's general scope is to promote and protect the interests of the associated companies as well as the whole category.