In Italy, the ideal meal begins, develops, and ends with an array of drinks, each with a particular purpose for each course.You may recall our introduction to the aperitivo, an oft-effervescent drink that "opens" the palate before a meal. Today, we skip past the wine pairings to the end of the meal, after the last dessert plate has been cleared: it's digestivo time!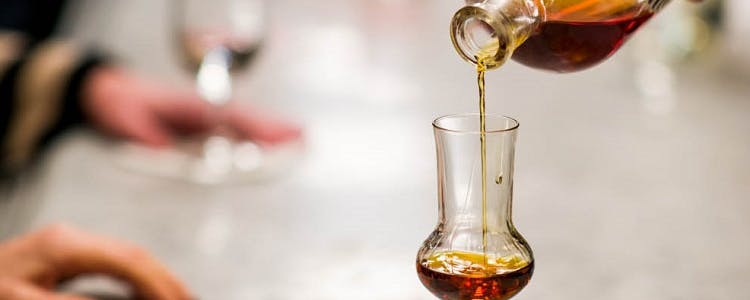 What is a digestivo?
Digestivi ("digestives," in English) are often in the class of amari, or Italian bitters. Amari are made by infusing grape brandy with a blend of herbs, flowers, aromatic roots and bark, citrus peels, and spices. The infused brandy is then sweetened with sugar syrup and aged for a few weeks up to a few years.
Herbal on the nose and almost medicinal on the palate, the resulting amari were originally portioned out as a treatment for ailments ranging from an upset stomach to cholera. Over time, Italians began to serve amari after meals; it was thought that the bitter taste cued the body to accelerate digestion. And thus, the delicious Italian digestivo tradition was born.
Today, Italy boasts hundreds of varieties of amari; each producer jealousy guards its secret recipe, often passed down from generation to generation. Like other Italian products, amari flavors tend to vary from region to region. Southern Calabria is known for amari spiked with bergamot flowers, while the rhubarb typical to northern Lombardia is the bitter flavor of choice.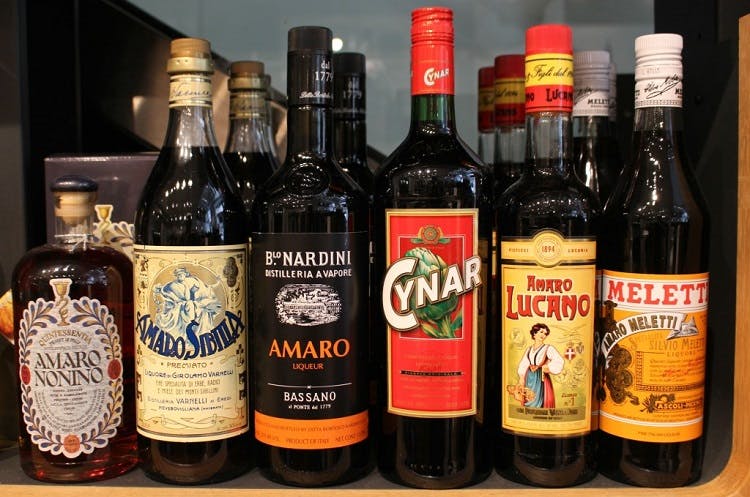 If you are a digestivo beginner, we recommend that you:
1. PREPARE.
Stock your shelves with an amaro from our wine shops. You can't go wrong, but if you have any questions, our knowledgeable staff will be ready with suggestions.
2. POUR.
After your next multi-course meal, pour your guests and yourself small glasses of the room-temperature drink.
3.  SIP.
Digestivi are meant to be consumed slowly, sipped while relaxing after a delicious meal.
4. REPEAT.
As you grow to love the digestivo tradition, expand your selection of amari, bottle by bottle.
Discover our digestivi in the wine shops: find your local Eataly. Salute!