Salumi lovers, are you ready for your next craze?
Meet Culatello di Zibello DOP, a rare Italian salumi from Parma. Prized across Italy, the slowly cured boneless ham has only just hit the American markets this year — starting with Eataly. 
While some American retailers offer locally produced culatello, this is the first time a store can sell the delicacy imported from Italy with DOP status (check your Italian certifications) in the U.S. For culatello to be considered DOP, the ham must be produced from start to finish exclusively in certain zones near Parma in the northern region of Emilia-Romagna.
"Since it's just now becoming available here, culatello is less well-known than other Italian salumi, like prosciutto," said our own Dino Borri, head of purchasing of Eataly USA. "But in Italy, Culatello di Zibello DOP has been sought after for hundreds of years and valued for its craftsmanship, careful aging process, and distinct flavors. We're proud to be able to offer it to our American customers for the first time."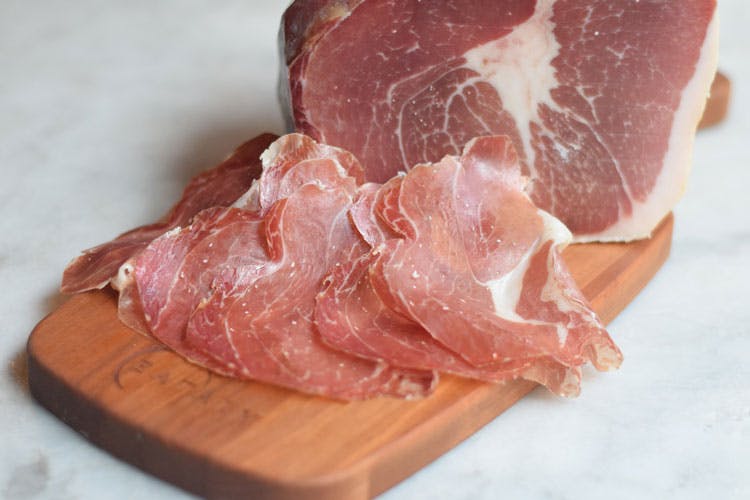 Adding to the salumi's rare status, Culatello di Zibello DOP is seasonal, only produced in the autumn and winter months. The colder climate is key to its quality; as the ham slowly ages, the fog and low temperatures blend together to create its characteristic sweetness and fragrance.
Why Negroni Culatello di Zibello DOP
At Eataly, we have chosen to carry Culatello di Zibello DOP produced by Negroni. Founded in the 1950s in the Parma valley, Negroni is one of the most well-known producers of Italian salumi. Each culatello is slowly aged in their Villa Gambera cellars, resulting in a unique, complex, and delicate flavor.