Every year, Earth Day reminds us to celebrate our planet, protect the environment, and reflect upon our impact as humans. Join us as we celebrate our sustainable and local producers with complimentary tastings across our marketplace! Meet the artisans and learn more about why their high-quality products are good (taste delicious), clean (don't hurt the environment), and fair (treat employees well).
Sustainable Shopping
Stop by our marketplace to browse our selection of environmentally conscious products, from organic tomato puree to recycled dinnerware and assorted plant based food storage -- and don't forget to check out our fresh seasonal produce selection!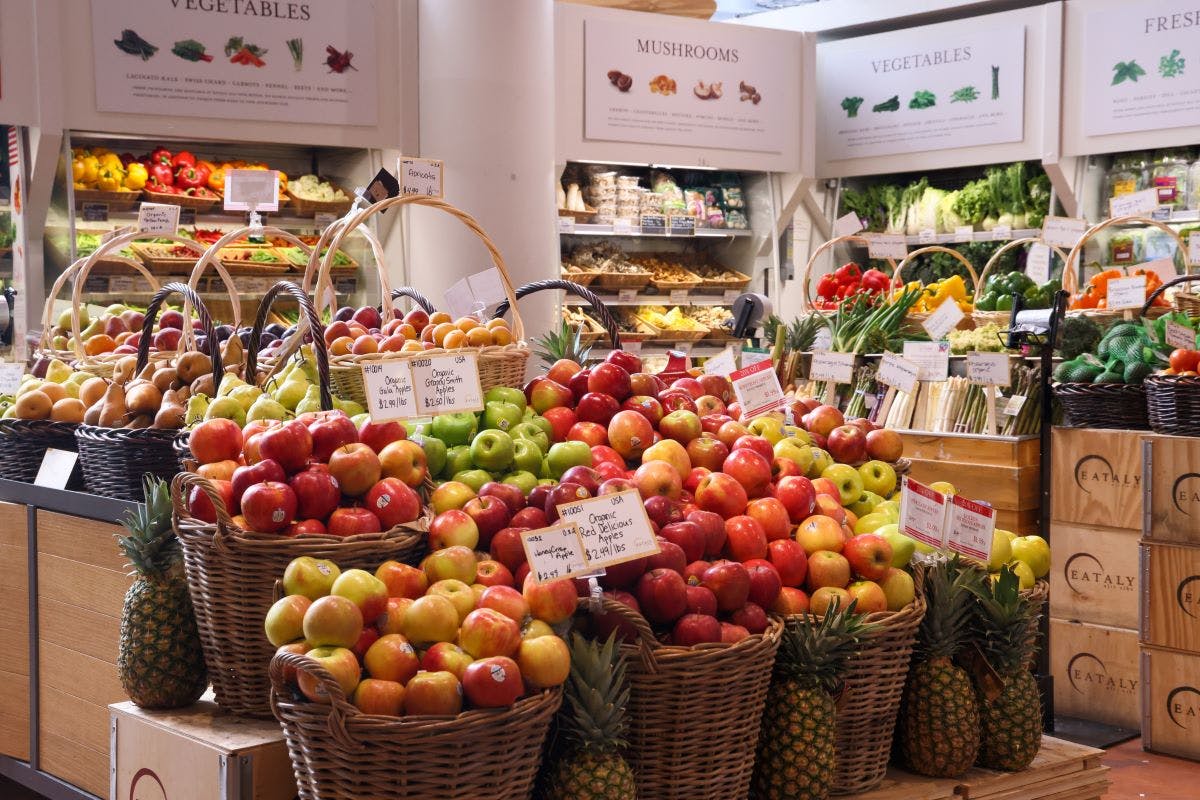 Spring Wine & Food Festa: Street Food
Join us on Friday, April 21 from 6-8pm for our Spring Wine & Food Festa: Street Food! Indulge like a true Italian and dig in to a variety of typical street foods representing different regions in Italy, all paired perfectly with our favorite sustainable and biodynamic vino! This one-of-a-kind food experience is the best way to start off the spring season with your family and friends, so gather those foodies and snag your all access bracelet while you still can!