Eataly Las Vegas is our first store to ever open in the entertainment capital of the world. Like our other Eataly locations, our new store will offer visitors the possibility to eat, shop and learn high-quality Italian food through our restaurants, counters, and marketplace. However, our Vegas store will bring its own personality to the table, marking it distinctly different from any other Eataly we have ever opened.
Discover eight unique things about Eataly Las Vegas, then plan your visit!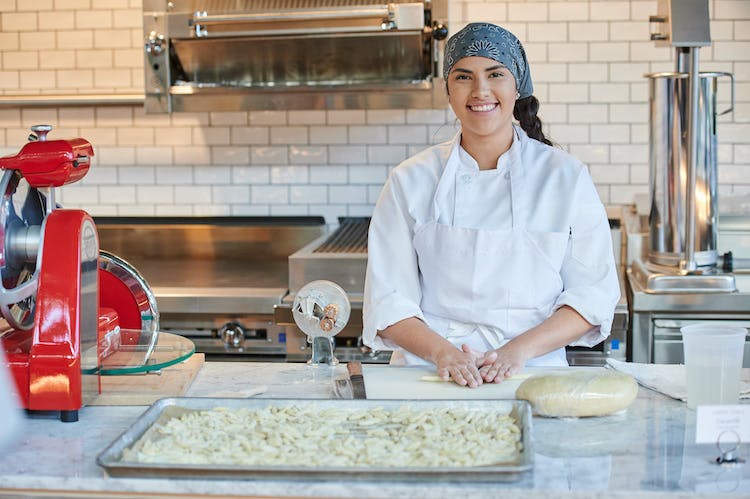 1. It houses a replica of the famous bull mosaic in Milan. 
Inspired by the famous bull mosaic inside the Galleria Vittorio Emanuele II in Milano, which is said to bring good luck, we have rightly installed our own version of this fortuitous mosaic inside our store.
Learn more about the legend lucky bull. Then see if you can spot inside our store!
2. Eataly Las Vegas is the only Eataly with an open counter-to-table concept.
Modeled after the open marketplaces of Italy, Cucina del Mercato is our very first dining concept where you can eat, shop, and learn all from the same counter. Comprised of six different fresh counters (get the full list here), this "Kitchen of the Market" is breaking down the barriers between restaurant and retail like never before.
Discover Cucina del Mercato and all the places you can eat there!
3. It's open 24/7.
Eataly Las Vegas is located inside the entrance of Park MGM's luxury resort. While only select eateries will be open throughout the night (hungry casino-goers take note!), our doors are always open. Please note that during the first few weeks, our hours may be limited as we get adjusted to our new home.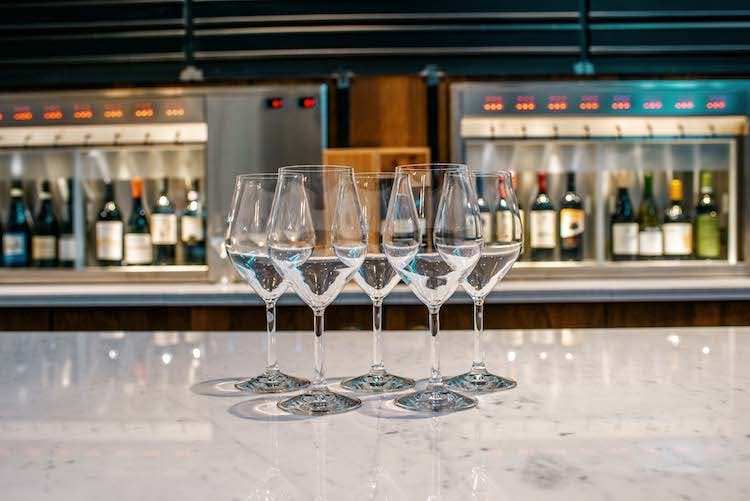 4. You can enjoy wine poured "on tap."
Wine on tap? You heard us. Thanks to a very unique enolmatic science and preservation system, our wine shop offers a dizzying array of styles, regions, grapes, and cult wines poured at the flick of a finger! This vino system is able to open bottles of wine, pour a glass, and then reseal the bottle again, which means we're able to offer you a wider variety of tastings.
Learn more about this feature at our wine shop!
5. It's dedicated to the theme "Anything is Possible."
Every Eataly in the world is dedicated to a theme: a piece of history, an influential person, an idea. Eataly Roma is an homage to beauty, Eataly Smeraldo in Milano to music, Eataly Istanbul to history. We decided to dedicate Eataly Las Vegas to "Anything Is Possible" not only because anything is possible in the city of Las Vegas, but also because you can now eat street food from Rome, fresh pasta from Piemonte, authentic Italian gelato, and more, all in the middle of the desert, under a single roof. Yes, anything really is possible.
6. There are three different areas where you can enjoy pizza(!).
Pizza lovers, rejoice! Eataly Las Vegas offers three possibilities to savor this Italian favorite: La Pizza e La Pasta, our full-service restaurants serving up traditional Napoli-style pizza; La Pizzeria, a counter where our bakers make whole Roman-style pizza topped with elevated, seasonal ingredients; and Pizza Alla Pala, our grab-and-go counter where you can enjoy Roman-style bakery pizza by the slice.
7. It has the only Nutella bar in Las Vegas.
Nutella makes everything better, right? Well, now visiting Las Vegas just got better with the opening of our Nutella counter, which serves crepes, cookies, croissants, and more drizzled with the famous hazelnut-chocolate spread.
8. It sells Eataly-themed poker chips.
These little tokens bear the symbols of Eataly's most iconic products: espresso, gelato, pizza, Parmigiano Reggiano cheese, and more. Bring home your favorite, or ante up and collect them all!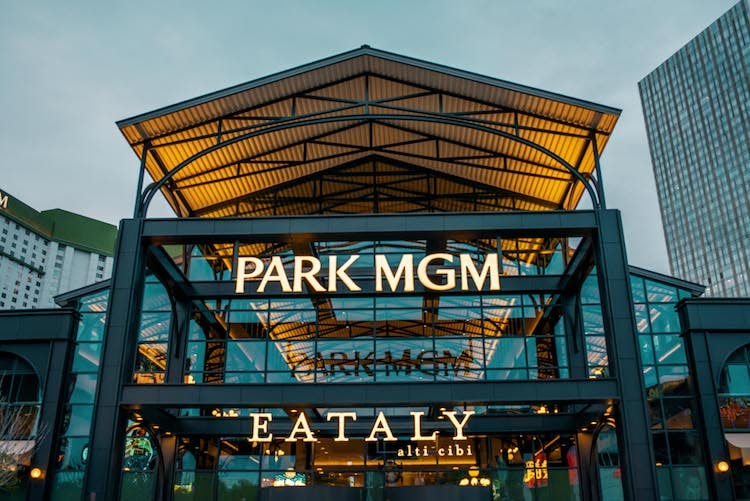 Ready to discover more unique things about Eataly Las Vegas? You can find us inside Park MGM on Las Vegas Boulevard.