Celebrate Italy's Quintessential Summer Cocktail!
Relax and refresh during the hot Las Vegas weather with a cool glass of Italy's Quintessential Summer Cocktail: Spritz! Indulge in a variety of traditional and innovative takes in our special menus dedicated to Toscana and La Pizza e La Pasta, as well as our L'Aperitivo and Grand Caffe Milano bars. Need more? Venture to our Wine Store for a build-your-own Spritz Kit or mini bottles of Aperol Spritz, exclusive to Eataly Las Vegas. Enjoy our Spritz Festival, now until the end of summer!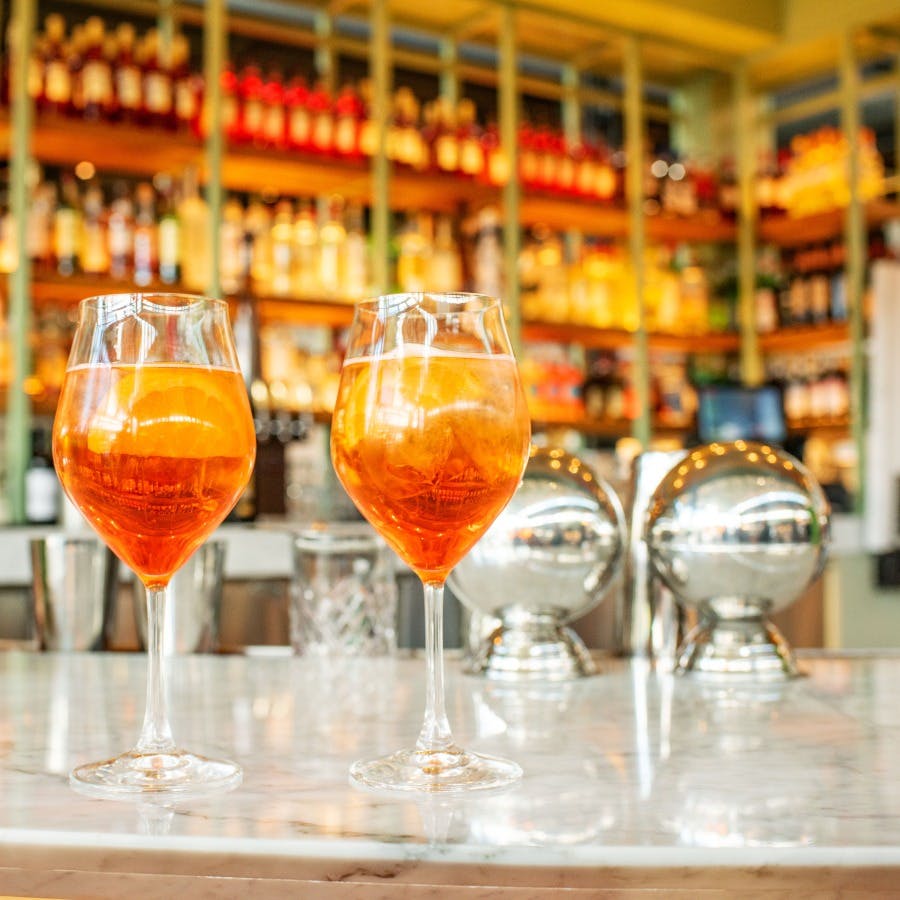 When you think of spritz, the first thing that comes to mind is often lazing around the sunny white-sand beaches of coastal Italy. However, the aperitif was first created in Austria during the 1900s! At the time, Northern Italian wines were found to be "too hard" for the likenings of the Austrian Germans and were softened using sparkling water. And the spritz's famous pairing of Aperol? The recipe has not changed since 1919! Don't let the spritz's origins stray you away from forgetting its heart is in Italy. Around 300,000 spritzes are drunk every day in the Veneto region of Italy! Grab a spritz and celebrate summer the Italian way - cheers, amici!