Looking for quick lunch options on the Vegas Strip? Craving authentic Italian food during your Vegas trip? Good news: a better lunch can be yours in no time.
SEE OUR RESTAURANTS
LUNCH AT OUR RESTAURANTS
If you are looking for a high-quality lunch, make plans to dine-in at our marketplace. At our sit-down restaurant La Pizza & La Pasta, explore our full menu of classic Italian staples, or check out our 'Quick Italian Lunch' 2-course prix-fixe menu, available Monday - Thursday, 11am - 3pm. In Cucina Del Mercato, find a seat and enjoy a meal from one of our fresh counters. Grab a panini filled with Italian meats and cheeses from Italian Street Food or head to La Rosticceria for roasted meats and vegetables. Whatever you pick, don't forget to pair your lunch with Italian snacks and drinks from our market!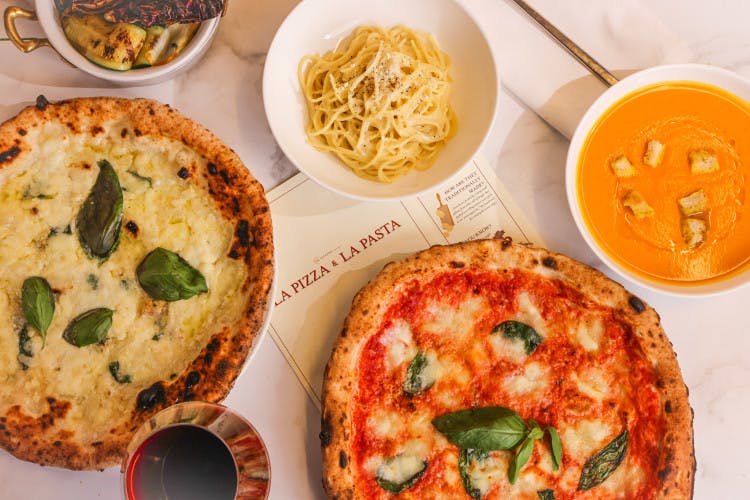 LUNCH TO-GO
If you're looking for a high-quality lunch for take-away, place your order from La Pizza & La Pasta on your mobile device for a quick pick-up option.
MOBILE ORDERING