In Italy, gelato is appropriate in any season and at any time of day. Enter: Gelato alla Grande, Eataly Las Vegas' new pop-up counter that serves a selection of housemade gelati and sorbetti, and coppe (Italian for "bowls," or elaborate sundaes).
NOW SCOOPING AT IL GELATO
The Italian answer to American sundaes, these elaborate treats comprise generous scoops of our house-made gelato topped with sweet pairings and served in a tall glass bowl. We know. The answer to your gelato dreams has arrived, and you can eat it with a spoon. Who needs a summer fling when you have coppe!
Every 1st Saturday of the months of Summer, indulge in our Coppa Grandissima - a luxurious spoonful of 10 scoops of gelato, pistachios, amarena cherry and chocolate sauce, Bacio di Dama biscotti, and Sigarette wafers.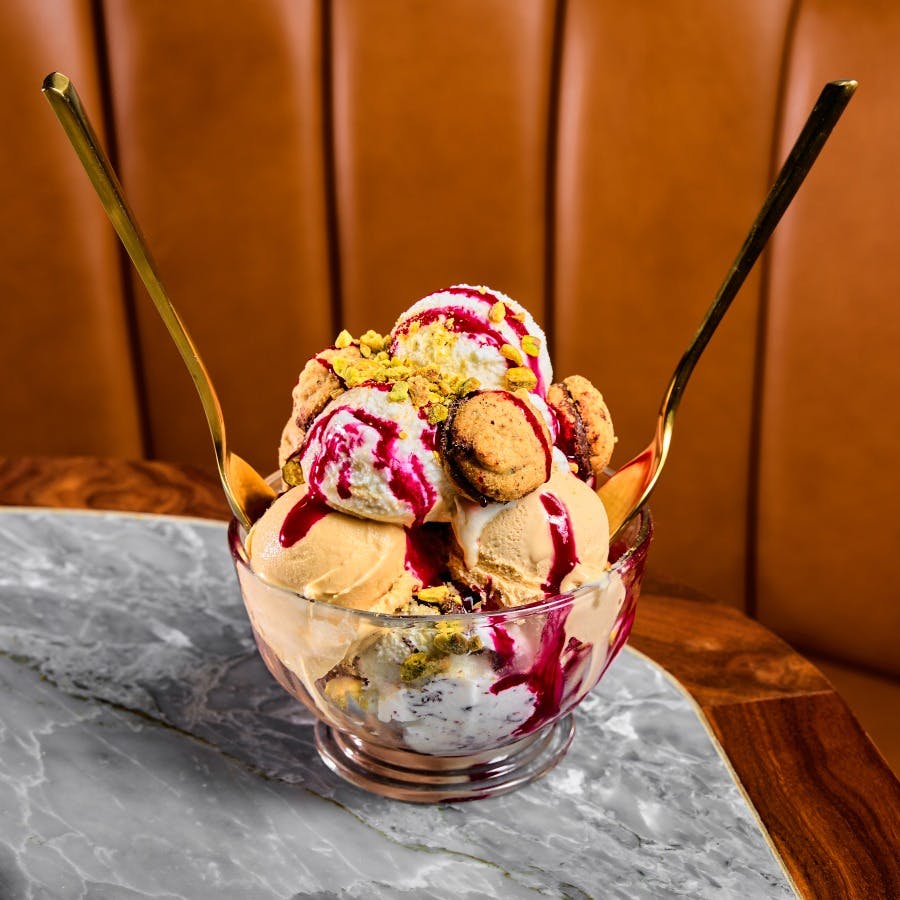 COFFEE & ICE-CREAM LOVERS, UNITE!
Caffè Lavazza and the gelato counter are coming together to create a new affogato menu with new scooped combinations and kid-friendly delights. Affogato is a classic Italian treat that brings together two of Italy's most prized indulgences: espresso and gelato. Great for both dessert or an afternoon pick-me-up, it's a summertime go-to for sure.