Have you always dreamed about sitting at a table with your favorite wine producer? Want to stroll around our Wine Shop while tasting a variety of vino? Are you ready to expertly pair wine and food? Welcome to Vino Camp!
DIVE INTO WINE
This year at Eataly, you have the opportunity to dive deep into our monthly featured wines with a series of curated events that will have you feeling like a wine connoisseur in no time. From a classic walk-around tasting event, to an exclusive private dinner with a top producer of this famed wine, there is an event catered to every taste.
In October 2023 join us at Amarone Camp! Three unique experiences to explore the world of this iconic red! But first...
WHAT IS AMARONE?
Hailing from the northeast region of Veneto, Amarone is produced in the rolling hillsides  of Valpolicella. Unlike other wines, Amarone undergoes a unique process prior to fermentation called appassimento where grapes are allowed to dry for around 120 days after they are harvested. After the grapes have dried, they are crushed and fermented at low temperatures for one to two months. After fermentation, Amarone is aged for up to seven years in oak barrels. The partially dried grapes concentrate the juices and increase skin contact, giving it its rich, complex flavor, intense red color, and higher alcohol content. No other wine is produced this way, making Amarone truly unique. On the nose, Amarone boasts notes of plum, cherry, tea leaves, licorice, and spices.
Ready to taste with us?
Book your spot at our Amarone Camp!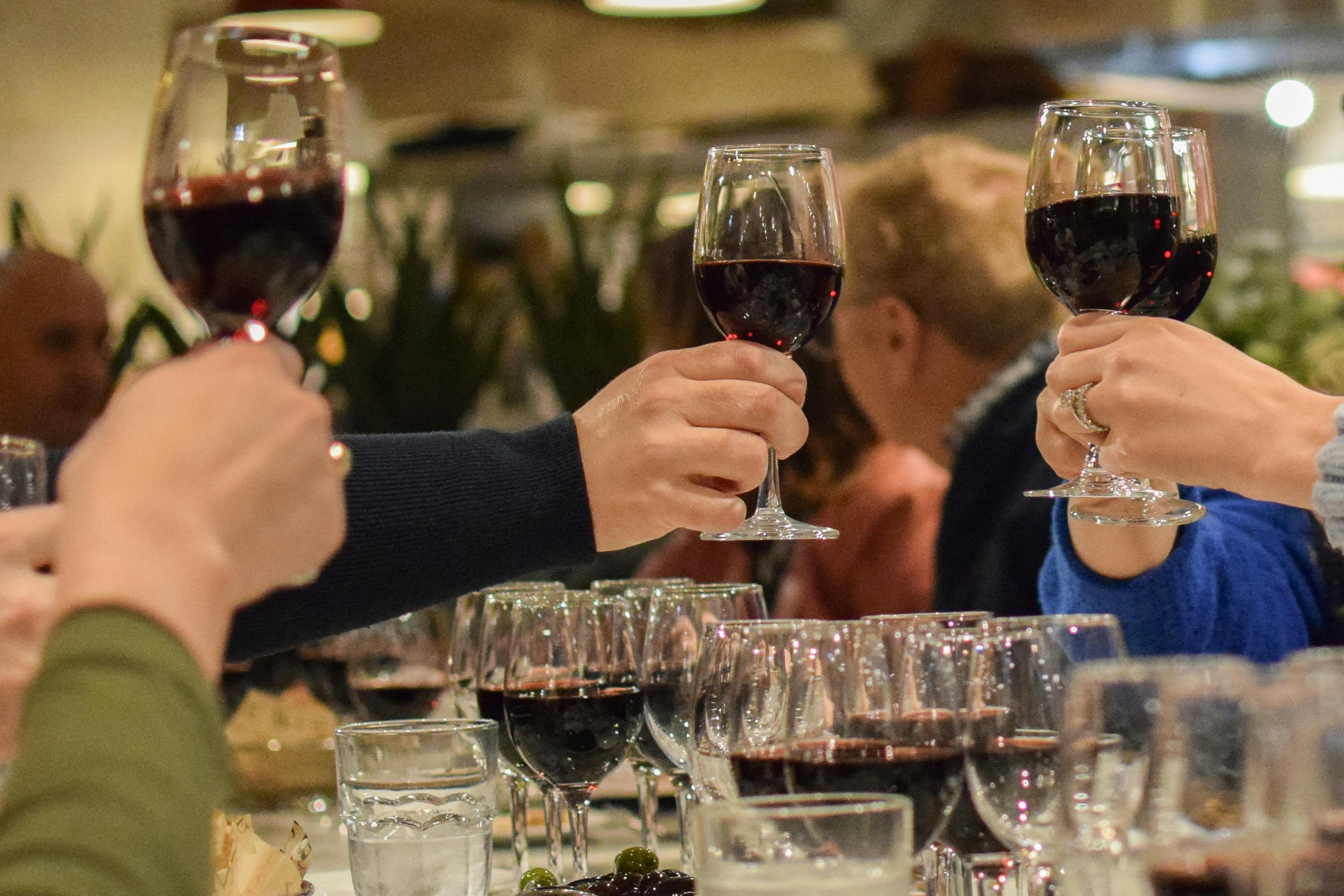 AMARONE CAMP: A Private Dinner with the Winemaker | Thursday, October 5, 2023, 6-8 p.m.
In this private session, enjoy an intimate dinner inside Eataly's wine bar and kitchen, Vino &..., where you will sit alongside Federico Delvai to taste the top selections and highest quality wines from Bertani. This elevated dining experience is an exclusive opportunity to discuss and learn directly from the producer while enjoying a multi-course chef-curated meal traditionally paired with these esteemed wines.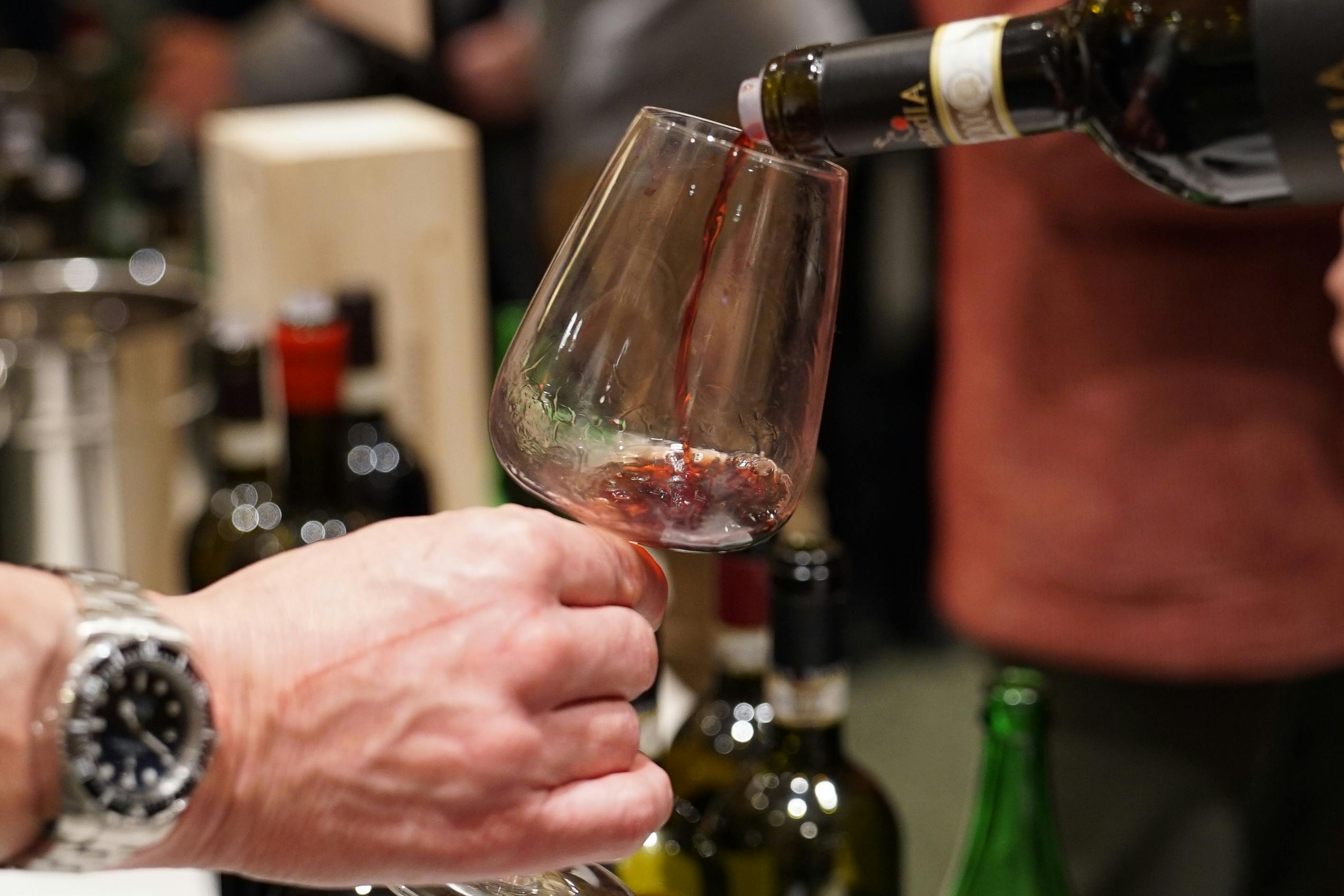 AMARONE CAMP: A Walk Around Food and Wine Tasting | Friday, October 6, 2023, 6-7:30 p.m.
Take part in a walk-around wine tasting focused on all things Amarone. Throughout the night, you will have the opportunity to taste more than 15+ Amarone wines from the famed Bertani. Learn about the wines from the producers and experts themselves and enjoy a variety of bites inspired by the regional fares. After you discover your favorites, personalize your bottle of vino with a complimentary bottle etching.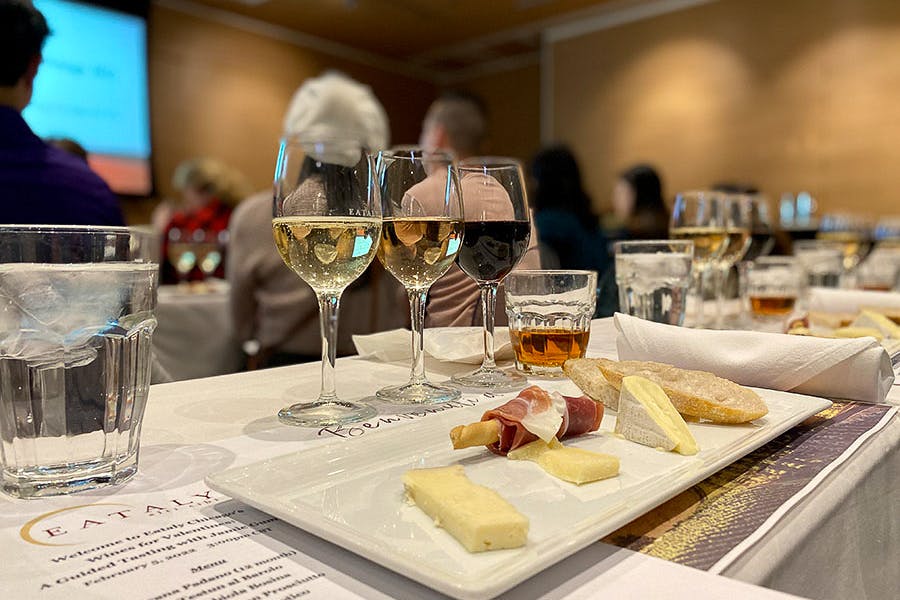 AMARONE CAMP: A Wine Seminar in La Scuola | Saturday, October 7, 2023, 5-6:30 p.m.
Enroll in La Scuola for an educational seminar about this elegant red wonder! Enjoy a sit-down intensive course hosted by Andrea Lonardi to learn about the history, production, and flavors of Amarone! Taste it all while enjoying traditional regional food pairings, crafted by our La Scuola Chef.