Calling all pasta fanatics: we've unveiled a special new series in celebration of Italy's most beloved national dish!Each month atLa Pizza & La Pasta,we'll feature an iconic pasta dish that tells a story about Italy's unique history and distinctive regional traditions. With our featured icon changing monthly, you can come back for a new dining experience often centered around dishes you know and love.
SEPTEMBER
TAGLIATELLE ALLA BOLOGNESE
Our Icons of Eataly edition of Tagliatelle alla Bolognese combines beef and pork with a vegetable soffritto and finely strained tomatoes to build the foundation of a lush, flavorful sauce. After cooking the ragu for several hours, we toss it with fresh tagliatelle pasta made in house — there's 40 egg yolks in every batch. We finish the dish with the finest Parmigiano Reggiano DOP cheese aged for 24 months. Before you end your meal, don't forget to "fare la scarpetta" by using a piece of bread to mop up any remaining sauce on your plate!
Book your table at La Pizza & La Pasta and delight in Tagliatelle alla Bolognese this September.
BOOK YOUR TABLE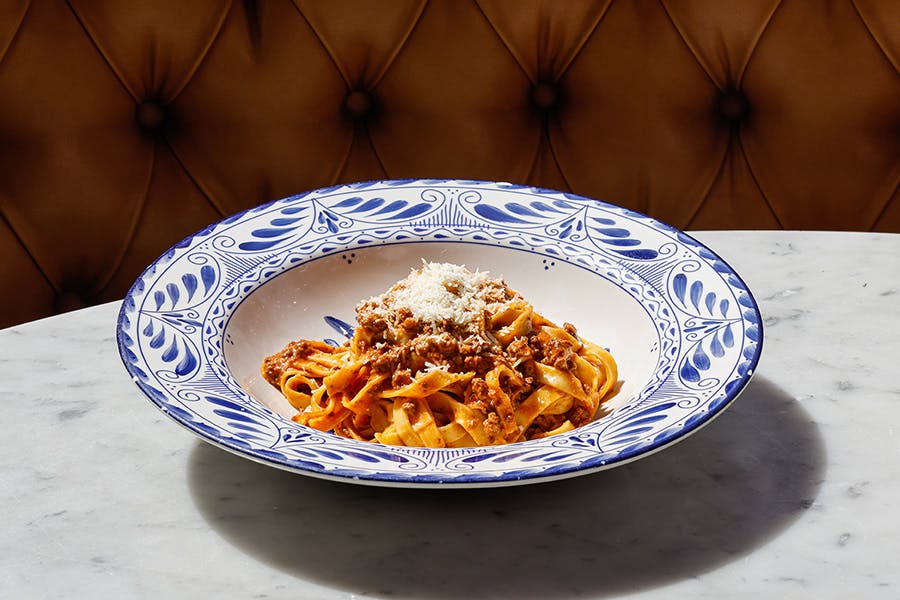 STAY TUNED!
MORE ICONS COMING SOON...
OCTOBER | Lasagna Emiliana
NOVEMBER | Rigatoni alla Carbonara