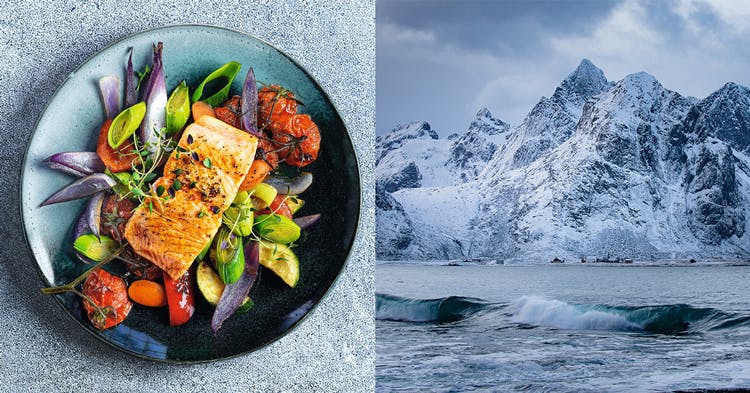 Seafood thrives in Norway's natural environment — no other place on Earth comes close to replicating its harsh yet ideal conditions. A vast coastline, cold air and deep coastal waters make for a way of life that Norway and its people have shared and relied on for centuries. Fish grow slowly in these ice-cold waters, yielding incredibly firm flesh, unsurpassed in taste, color and texture. Through innovation, grit and determination, coupled with centuries of know-how, the people of Norway sustainably produce and harvest this delicious cold-water bounty to share with the world. Seafood from Norway is easy to cook too, making it the perfect addition to a balanced diet and healthy lifestyle.
Deep dive into the story of Seafood from Norway below! Read on to learn more about Norwegian Cod and Salmon, and explore our favorite recipes.
WHAT DO THEY TASTE LIKE?
Norwegian Cod is an abundant fish, and popular at the dinner table! The cod's lean meat has a mild taste and rich, flaky texture that makes it very versatile. Grilled, sauteed or baked in the oven, it's an ideal fish for picky eaters too.
Norway's sustainably ocean-farmed Salmon is a versatile fish that can be enjoyed in both cold and warm preparations, and can be cooked on the grill, in the pan, or fried. Try a whole side filet for a show stopping meal when entertaining.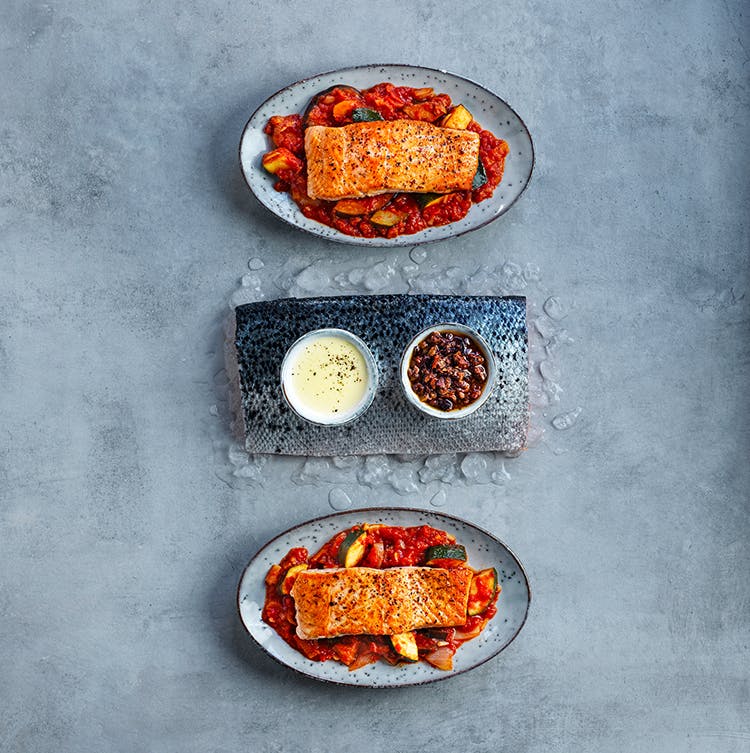 LEADING STANDARDS OF SUSTAINABILITY
Rigorous standards and thoughtful care for ocean health ensure Norway's seafood industry is a world leader in responsible farming and harvesting practices, as well as wild resource management, fishing, processing and distribution.Norwegian cod is wild-caught (Norway was the first nation to introduce a quota system for wild caught cod). Norwegian salmon is antibiotic-free and non-GMO, and fed a diet of clean, high quality food with ample space to move and grow, according to Norway's strict aquaculture regulations.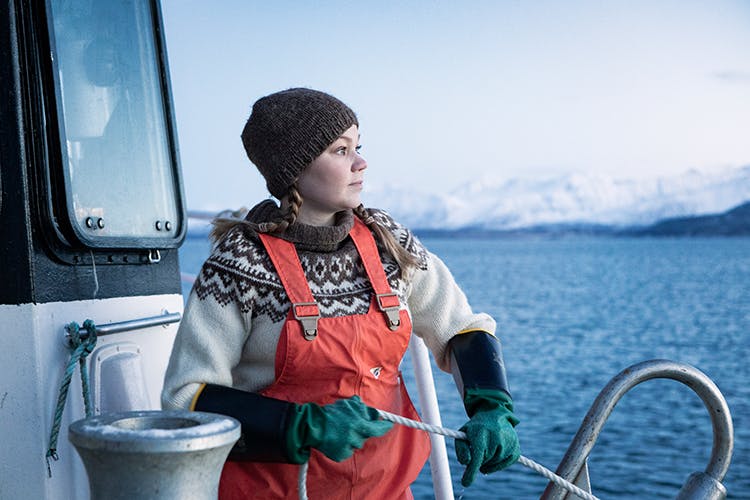 FROM THE HEALTH OF OUR BODIES, TO THE HEALTH OF OUR PLANET
Seafood from Norway is an amazing source of nourishment —it'sthe perfect addition to a balanced diet and healthy lifestyle. Fatty fish, like salmon, is a good source of heart healthy omega-3 fatty acids, which research has shown to reduce the risk of heart disease and stroke.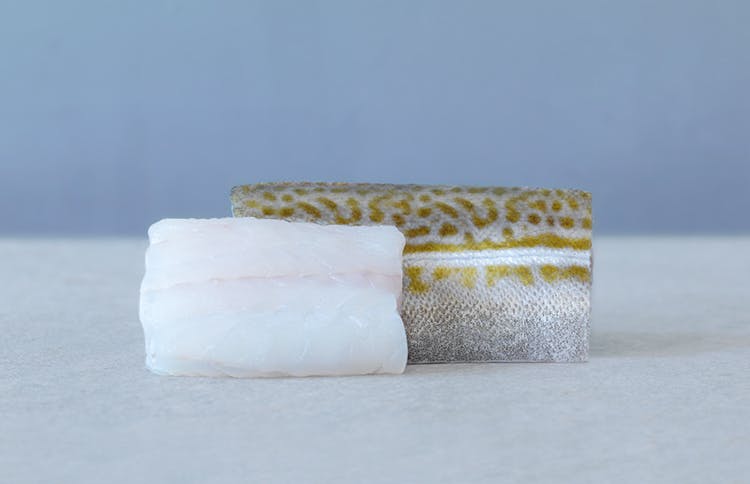 FIND YOUR NEW FAVORITE RECIPE!
Choose salmon and cod from Norway for their pure taste, beautiful color, firm flesh and ideal texture! Taste the difference for yourself — find Seafood from Norway at your local Eataly.
SALMONE GRIGLIATO CON LIMONE
GRILLED SALMON WITH LEMON SAUCE
Recipe courtesy of Chef Leonardo Palazzo
(Serves 4)
• 1.5 lbs Norwegian salmon fillet, deboned
• 4 cups chopped lacinato kale
• 4 cloves garlic, minced
• 5 lemons, juiced
• ½ cup plus 2 tbsp olive oil
• Salt and pepper to taste
1. Season your Norwegian salmon with 1 tbsp of olive oil, salt, and pepper to taste. Cook salmon on a grill or in a large sauté pan over medium-high heat until desired doneness.
2. In a sauté pan heat 1 tbsp of olive oil over medium heat. Add garlic and cook until fragrant. Add kale, salt, and pepper and cook until wilted.
3. In a blender, add lemon juice and slowly drizzle ½ cup of olive oil while blending until emulsified.
4. Serve the salmon over the cooked kale, and top with the lemon sauce.
MAFALDINE CON MERLUZZO
MAFALDINE WITH COD
Recipe courtesy of Chef Leonardo Palazzo
(Serves 4)
• ½ lb Norwegian Cod, cut into 1-inch cubes
• ¾ 1b fresh mafaldine
• 12oz fresh cherry tomatoes
• 4 cloves garlic, minced
• 2 tbsp olive oil
• 4 sprigs of fresh thyme
• Crushed dried Calabrian chili to taste
• Salt and pepper to taste
1. Heat the olive oil in a large sauté pan over medium heat. Add the garlic, cherry tomatoes, thyme, and chili, and cook together until the tomatoes start to break down. Add the Norwegian cod and continue cooking until almost fully cooked.
2. Cook the mafaldine according to producer instructions. Add the cooked mafaldine and some of the reserved pasta water into the pan with the cod and tomatoes. Toss together adding salt and pepper to taste.