Don't have an Italian nonna to send you home with jar after jar of homemade sauce? Our chefs have got you covered.
Enter: Le Salse di Eataly. Our housemade sauces are, simply put, perfection in a jar. Each recipe is made fresh in-house with high-quality ingredients and according to traditional regional recipes.
Our Top 5 Italian Sauces
There's nothing quite like the scent of homemade sauce simmering away slowly on your stovetop. You can find each of our Italian pasta sauces at your local Eataly and have an Eataly-worthy meal ready in fifteen minutes. From the rich and hearty to the everyday staple, here are our best Italian sauces.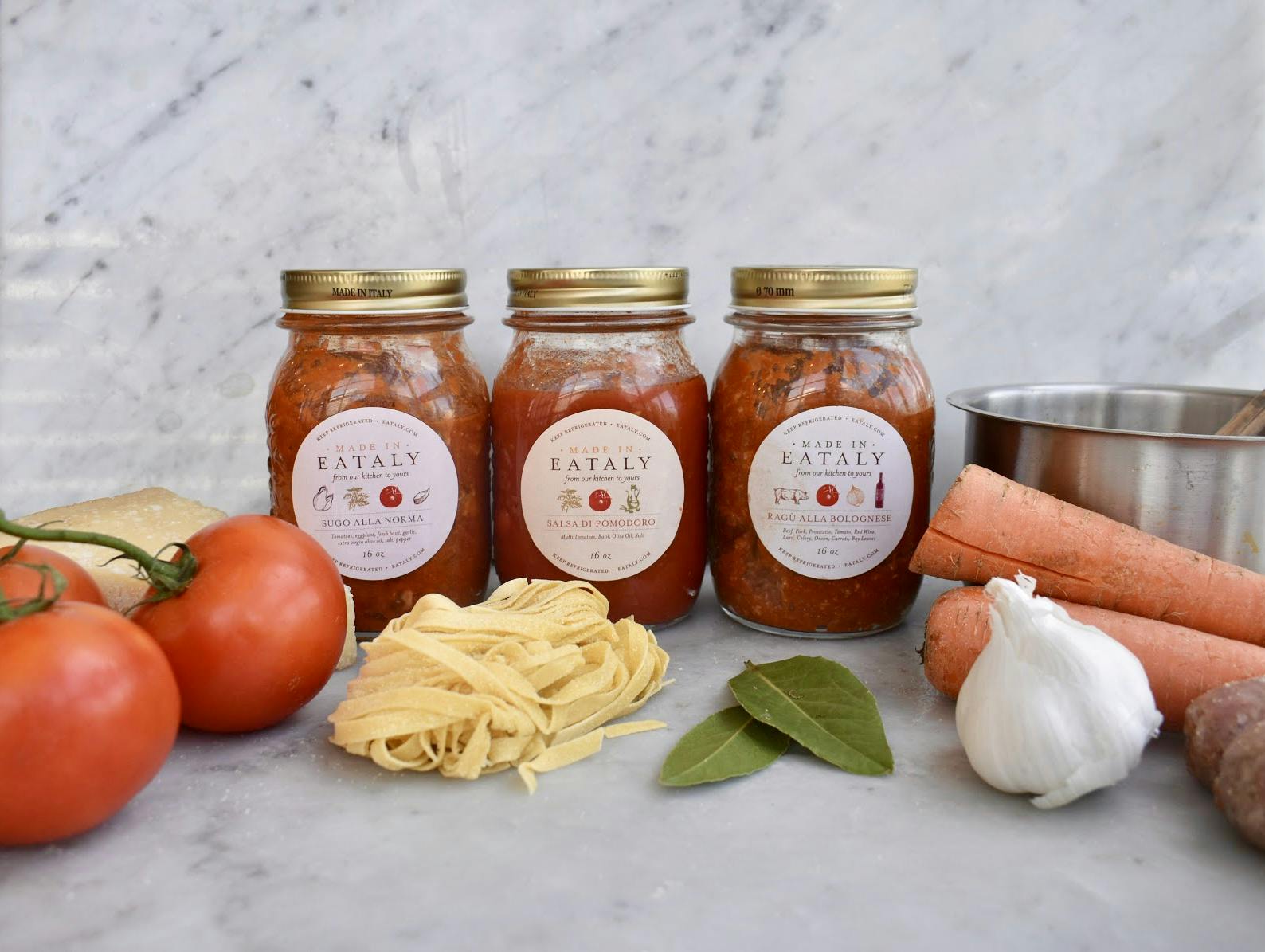 Ragù alla Bolognese
Made with high-quality ground pork and beef (and a healthy splash of red wine, too), pair with silken egg tagliatelle from our fresh pasta counter to enjoy this signature dish from Bologna in Emilia-Romagna. Get the recipe!
Pair with: tagliatelle, pappardelle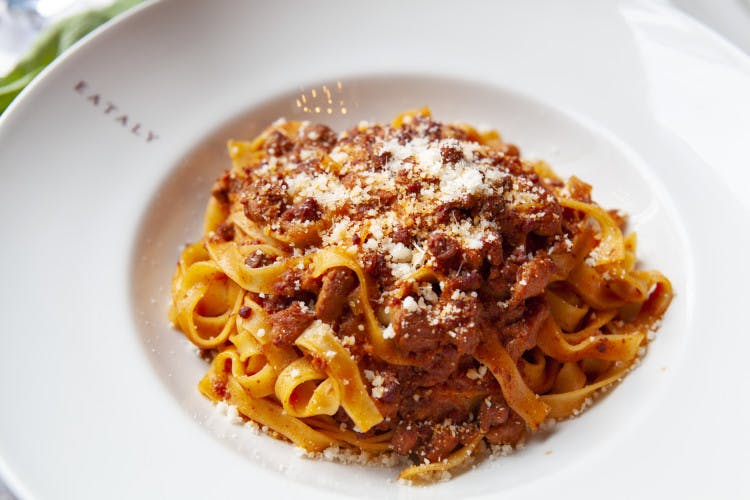 Cacio e Pepe
Who doesn't love this creamy, cheese-forward classic? This rich Roman cheese sauce calls for Pecorino Romano DOP and spicy black pepper. It can be notoriously tricky to perfect – so all the more reason to pick up a jar made by the Eataly chefs. Enjoy with spaghetti for a regional meal. Get the recipe!
Pair with: maccheroni alla chitarra, spaghetti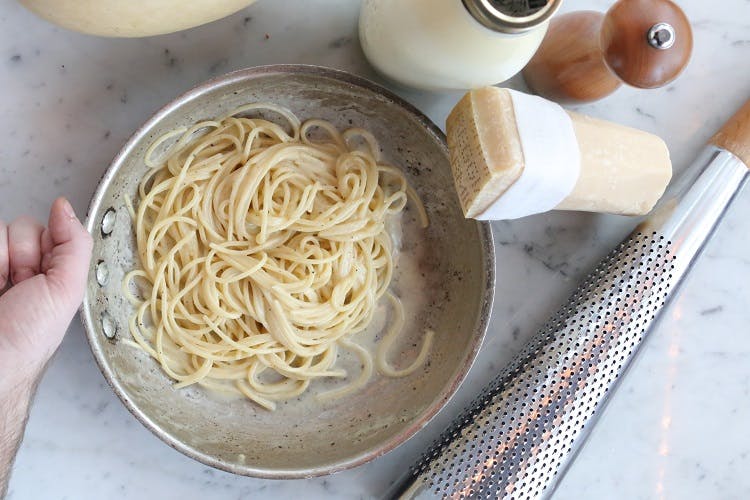 Salsa di Pomodoro
A versatile classic, made with vibrant Mutti tomatoes harvested at peak ripeness. If there's one staple in any Italian home, it's a simple tomato sauce. Pair with almost any pasta shape, toss in a few basil leaves, and enjoy! Get the recipe now.
Pair with: ravioli (almost any kind!), spaghetti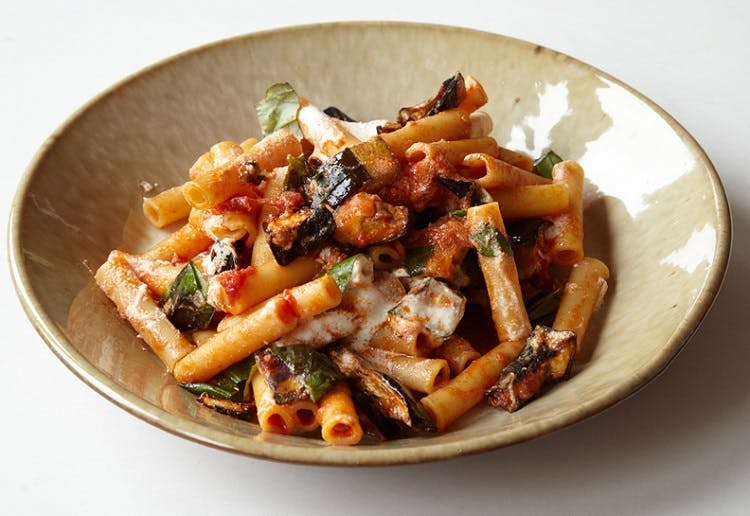 Sugo alla Norma
Legend has it that the poet Nino Martoglio exclaimed that this pasta was "a true Norma" upon trying this dish for the first time – as in, utter perfection, just like its namesake opera. Combining rich, roasted eggplant with bright tomatoes and salty ricotta salata, this Sicilian classic is an umami-rich and comforting classic. Get the recipe!
Pair with: penne, ziti, or rigatoni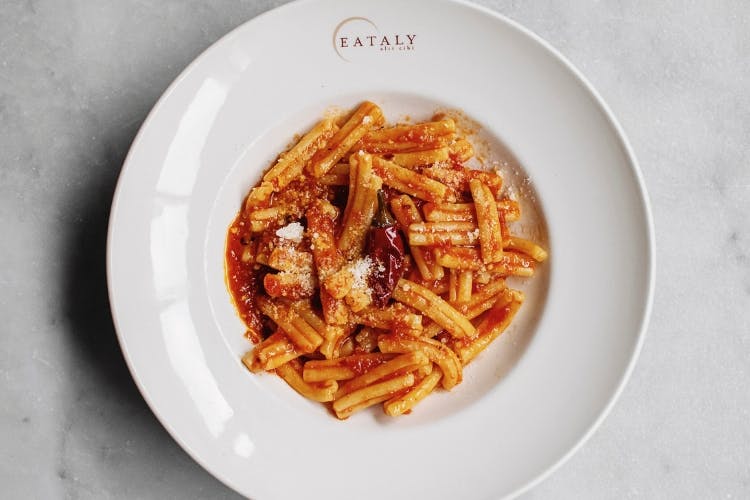 Sugo all'Arrabbiata
This fiery – or rather, "angry" – sauce from Roma finds its zip from peperoncini, or chili peppers. (Some say the spicy chili peppers make the eater turn a bit red, but it would be nearly impossible to be angry while eating this dish.) Pair with a short pasta of your choice to spice things up in your next weeknight meal. Get the recipe!
Pair with: penne, caserecce