In Piemonte, a northern region at the foot of the Italian Alps, winter isn't complete without vin brulé. Spiced and steaming, the mulled wine is a staple of outdoor Christmas markets, where shoppers brave the cold for festive gifts, and cozy dinner parties alike.
In the name of the new year (okay, and dropping temperatures), we tapped our beverage team at BAITA, the Alpine-inspired pop-up on Eataly NYC Flatiron's rooftop, for their warming recipe. You can follow it to a T, but feel free to get creative and add spices to taste — the "recipe" is even more traditional that way!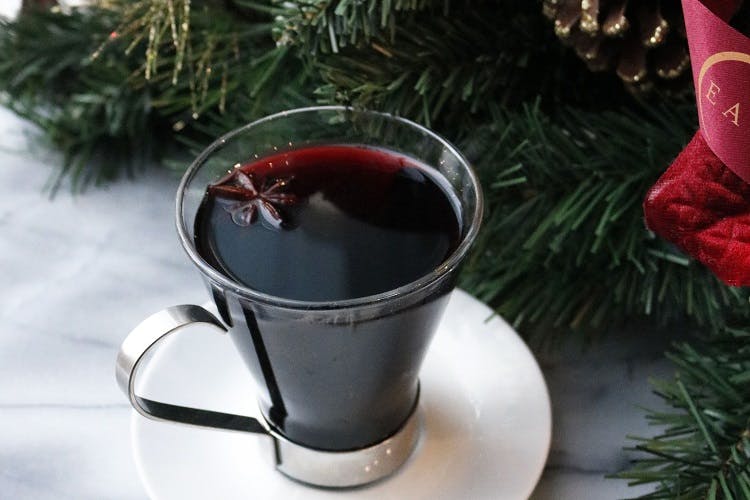 Preparation time
40 minutes
Vin Brulé(Mulled Wine)
2 cloves
2 cardamom seeds
1 cup sugar
6 ounces Vecchia Romagna Brandy
1
Rinse the orange and lemon, and then remove the rinds, leaving the white inner peel. Place the fruit aside (or enjoy as a mid-mulling snack).
2
Combine the citrus rinds with all other ingredients except brandy in a large pot, and heat, stirring with a wooden spoon. Just before the wine reaches boiling point (200°F), remove from the heat.
3
Let the wine infuse, covered and off the heat, for at least 20 minutes, and then stir in the brandy. Strain, and serve. Pro tip: add a twist of orange or lemon wedge to your glass for a festive garnish!