In this Eataly recipe for a black truffle burrata antipasto, we combine soft, creamy burrata cheese with the rich and earthy flavors of black truffles. We suggest using fresh black truffles when they are in season, but if you can't find them Urbani's black truffle paste will work wonderfully. When serving, make sure you let the burrata cheese come to room temperature, which will help your taste buds fully savor the flavors of the dish!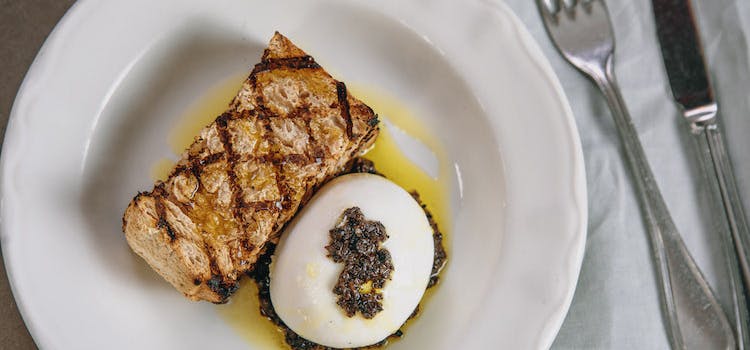 Preparation time
15 minutes
Burrata e Tartufo Nero (Black Truffle Burrata) 
1/4 cup extra virgin olive oil (our chefs prefer the delicateness of Ligurian olive oil)
4 slices of Otto bread (or your favorite fresh bread)
8 oz fresh burrata cheese
To prepare the black truffle vinaigrette:
1
In a large bowl, add the chopped truffle (or truffle paste), vinegar, honey, and salt. Using a fork or whisk, slowly stir in the extra virgin olive oil. Taste and adjust the seasoning if necessary. Set aside.
To assemble the dish:
1
Lightly toast or grill slices of bread. If you prefer, you can lightly brush each slice with olive oil.
2
Drain burrata cheese and add to plate. Using a small spoon, drizzle the black truffle vinaigrette on top. Serve with warm, toasted bread.