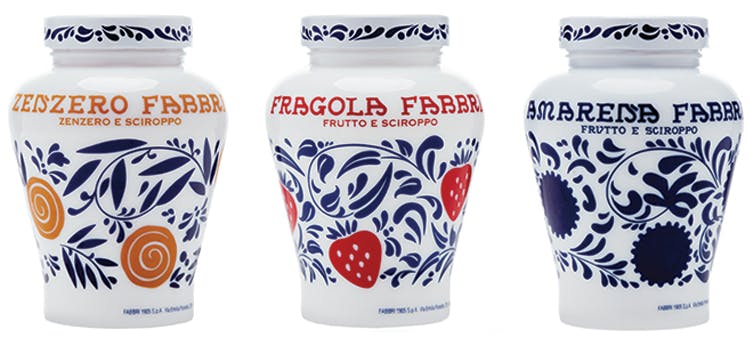 FRUITY FLAVOR AND SWEETNESS SINCE 1905
For over 100 years, Fabbri has been producing the pinnacle of fruit luxury with the highest quality ingredients. Their range of fruity syrups are natural, with no artificial colors or flavors, no artificial preservatives, and no GMOs — they're also gluten and lactose free!
Fabbri syrups lend themselves to a wide array of desirable culinary dishes and drinks – from a Negroni to gelato! Dive into each beautiful jar of unique Fabbri flavor, and start to see how it might just be everything else that's the topping!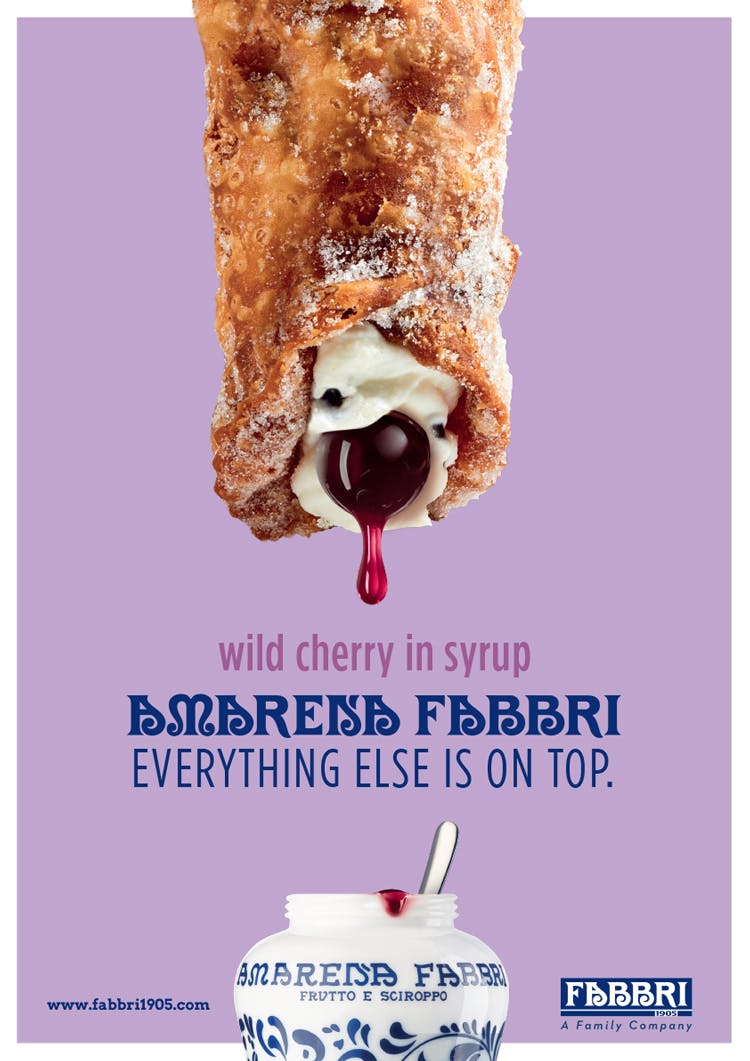 THE SYMBOL OF FABBRI
At the heart of Fabbri and its history of tradition and quality lies the Amarena. The black cherry is one of Fabbri's most versatile flavors with a crunchy texture bathed in an irresistible sweet aromatic syrup. These wild cherries can accompany many of your favorite dishes to add a creative twist with a sensory experience you'll never forget! We recommend adding them to a Manhattan or Negroni for your nextaperitivo, or adding a few to your gelato for a perfectly sweet treat...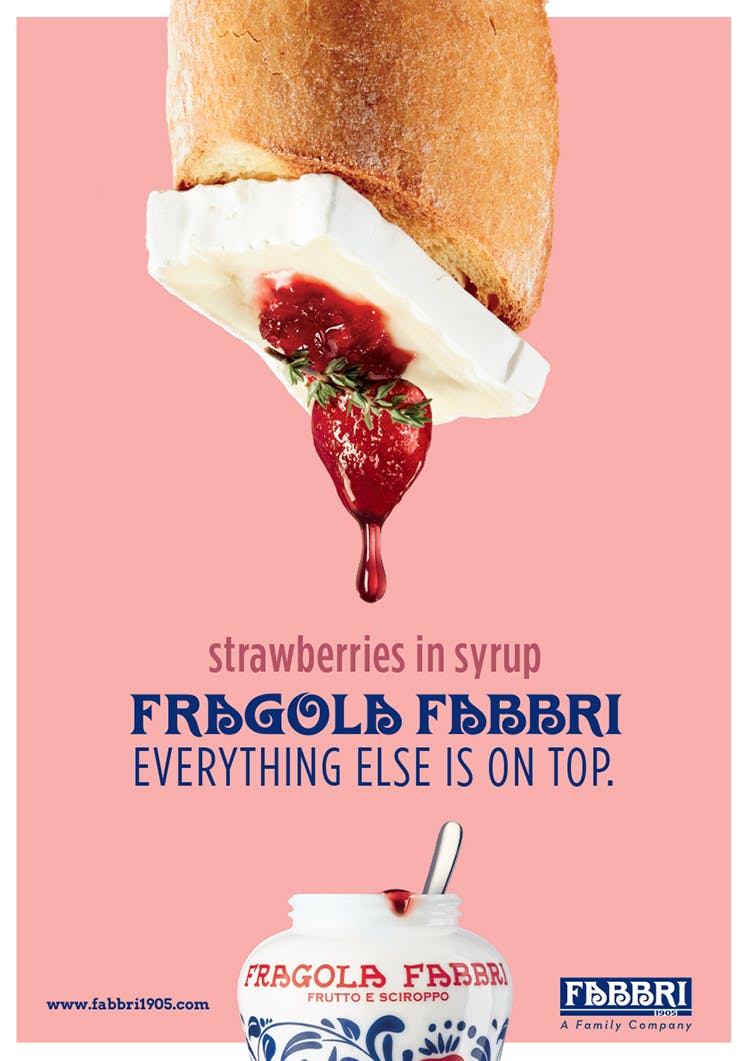 ARTISAN FLAVORS
Fabbri is constantly growing and experimenting as they hold onto traditions and family history. The Fragola immersed in syrup combines all we love about Fabbri with the fresh sweet flavors of strawberries. In this syrup, the fruit remains whole and firm with a fragrant and fruity taste. Adding Fragola Fabbri is the perfect way to make your chocolate muffins or homemade cheesecake truly shine.
For a pleasantly spicy kick to many of your sweet and savory dishes, add Zenzero Fabbri! Enjoy candied chunks of ginger in a syrup made of the tantalizing taste of ginger and turmeric. This syrup lends itself to various savory dishes, and can elevate a meal instantly. Try goat cheese with pistachios and Zenzero, or incorporate it into a Spritz for a twist on a classic Italian cocktail!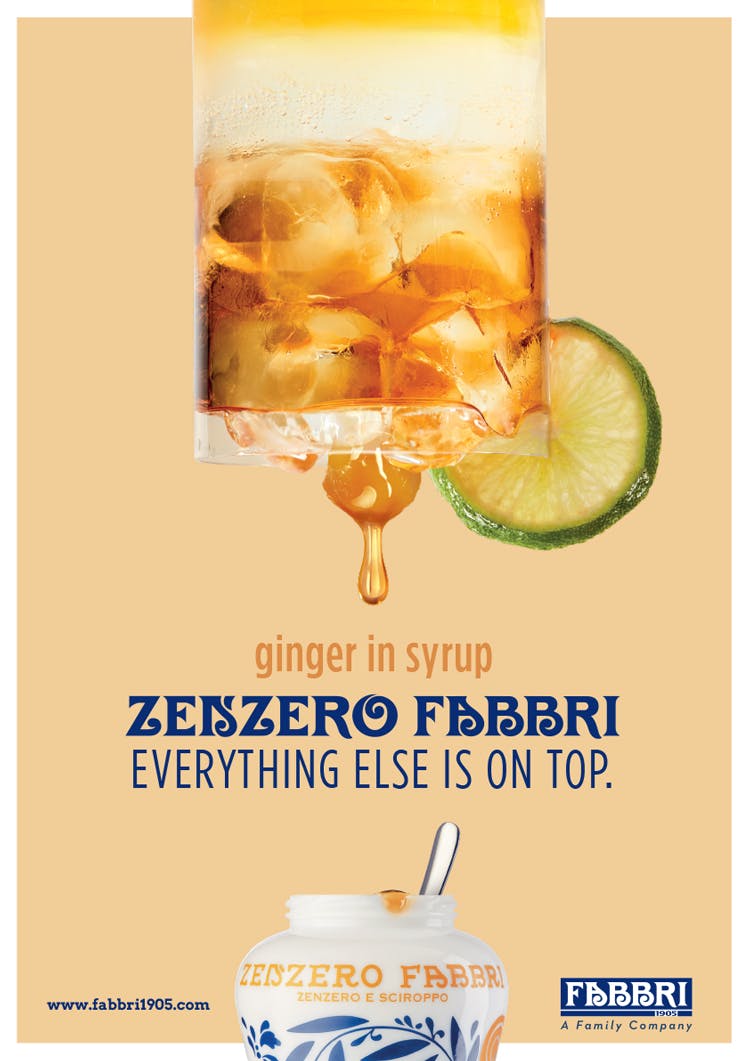 FIND YOUR FAVORITE FABBRI FLAVOR
After more than a hundred years of Fabbri, it's clear that their syrups and fruits are the main act –everything else is on top!For five generations, Fabbri has been creating a topping that is truly the star of the show. With a wide array of versatile and easy to use products, it's never been more simple to pair Fabbri toppings with everyday to elegant dishes.
Pick up a beautiful (and reusable!) jar of Fabbri at your local Eataly or shop online, and start dressing up your favorite foods.