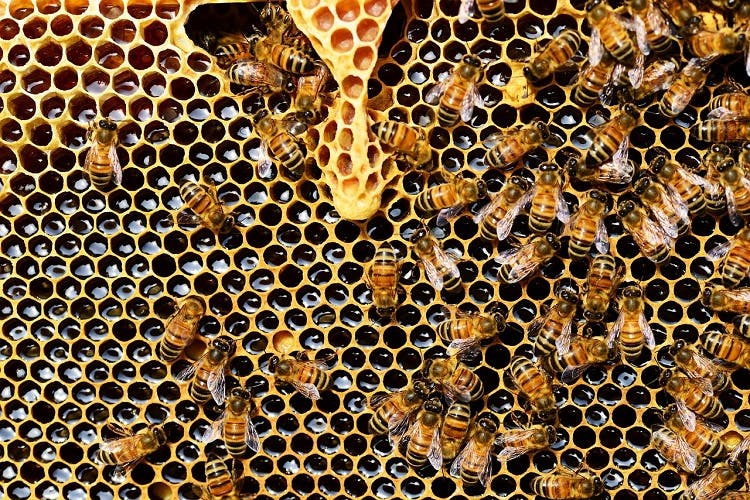 An excellent example of terroir, monofloral honey offers a unique taste of place. Over the past century, Mieli Thun has harvested nectar from local bees that pollinate nearby flowers. The resulting selection of honey captures the pure fragrance and flavor of the hills, forests, and pastures of Italy.
The story begins in the summer of 1921, when impassioned beekeeper Andrea Paternoster started producing his own honey in his home in the northern region of Trentino-Alto Adige. He found that, after exclusively pollinating flowers in the nearby Italian Alps, his bees produced an exquisite honey. Andrea began experimenting with different flowers, and Mieli Thun was born.
Today, Andrea's grandson leads Mieli Thun. His team of nomadic beekeepers continues to wander the hillsides and fields of Italy, carefully following seasons of dozens of different types of flowers and seeking local colonies of bees.
The key to the art is finding harmony with the bees, which is both kinder to nature and better for the honey. Before each harvest season, Mieli Thun takes into account the Italian peninsula's climatic and geographical differences – and the subsequent differences in the bees themselves.
With this consideration, the well-being of the creatures is protected in every step. Mieli Thun does not allow the local wildflowers to be treated with pesticides; they respectfully and carefully harvest the honey in a manner that does not disrupt the bees' natural cycles. The resulting honey – produced without pasteurization or additives – captures the scent and taste of each blossom.
At Eataly, we especially love Andrea's first variety: Mieli Thun's Alpine Honey has a distinctive amber color that is sometimes naturally darkened by honeydew. Produced in July and August, this honey has a clear aroma of Indian ink and cooked artichokes, with predominant notes of quinoa and rhubarb.
Like a good wine or olive oil, honey pairs well with different flavors based on the flower. For example, Mieli Thun recommends pairing the Alpine Honey, which is less sweet than other varieties, with plain yogurt, fruit salads, and smoothies. The many other flavors may be used in herbal teas, sweet and savory baked products, marinades, or even medicinal purposes.