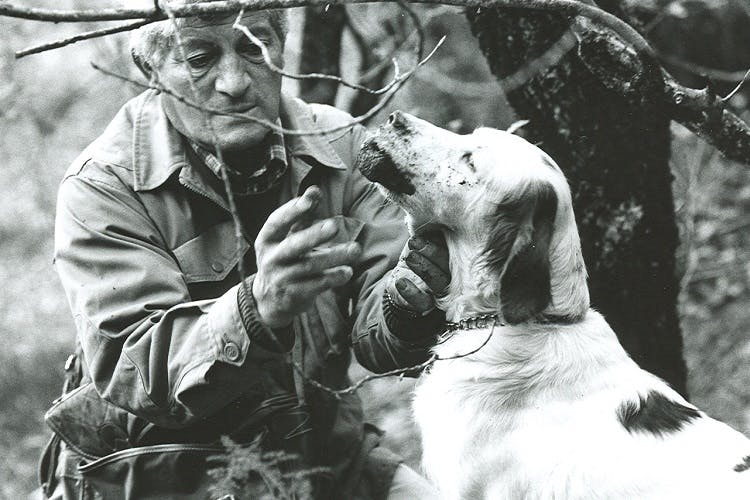 In the early 1850s, Constantino Urbani dedicated himself to truffles. At the time, the rare tuber — which only grows wild in the forests of central and northern Italy — was almost unknown to the outside world. Passionate about the earthy, aromatic ingredient (we totally get it), Constantino wanted to spread the good word.
He succeeded.
More than 160 years later, Urbani Truffles is the world's most esteemed distributor of Italian truffles. Paolo and Bruno Urbani, the sixth generation, guide the company following their inherited passion for truffles, which they grew up learning about and loving. Even now, the brothers are training their children to follow the company's mission to share the best quality truffles with the world.
To do this, the family continues to work directly with local truffle hunters, who are deeply connected to the land. Following ancient traditions, these hunters and their trained dogs search for the truffles of the season, then bring the best of their harvest to Urbani. Fresh from the ground, these truffles are delivered to tables across the world, from New York City to Tokyo.
Enter: Eataly. From professional chefs to home cooks, we all eagerly anticipate truffle season every year. Once we get the prized ingredient, we shave the fresh culinary gold over simple dishes (think: pasta, farrotto, and beyond), easily creating the most memorable meal of the year. Luckily, while we wait, we have Urbani's pantry products. Every season, select truffles are transformed into regional recipes for aromatic salts, rich sauces, and authentic olive oils. With these pantry products, Urbani gives us the deep flavors of truffles all year round.