For more than a hundred years, the Peroni has been bottling up its crisp, light beer world-renowned for its drinkability. But where did this iconic brewery come from and how did it get its start? Discover the story below.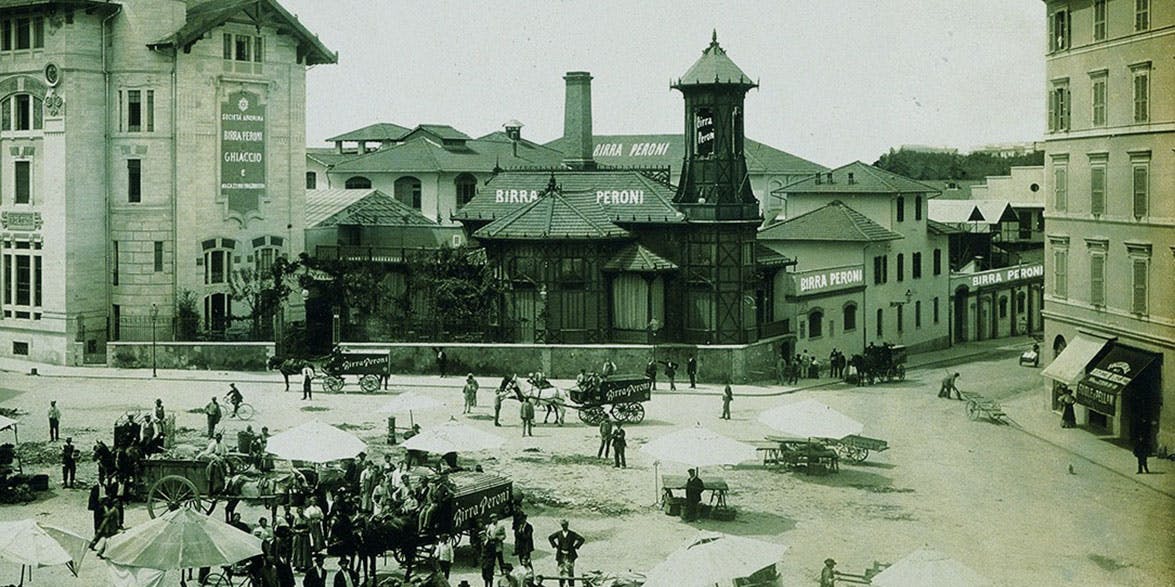 The history of Peroni
Peroni was founded in 1846 by Francesco Peroni in Vigevano, a small town near Genova in the region of Lombardia. Here, the surrounding mountains offered an abundance of ice and glacial water – the perfect ingredient for creating a clean, refreshing brew.
It didn't take long for Francesco's distinctive pale, medium-strength beer to become the drink of choice for the townspeople. Legend has it that as Peroni grew in popularity, King Vittorio Emanuele II even enjoyed the brew!
In 1864, distribution spread to Rome. Francesco's son, Giovanni took over running the new location.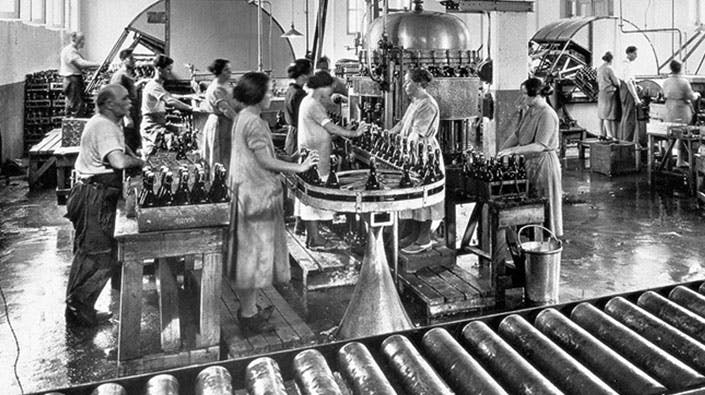 Eight years later, Peroni headquarters officially moved to Italy's capital city. Over the next 70 years, the business went on to become the biggest brewery in Italy as the Peroni family passed on their knowledge and skill from generation to generation.
In 1993, the luxury Italian liner SS Rex won the coveted Blue Ribbon (known as "Nastro Azzurro" in Italian), a prize awarded to passenger ship that can cross the Atlantic Ocean the fastest. Soon after this victorious moment, the SS Rex became a symbol of national pride for Italy, inspiring the name of Peroni's Nastro Azzurro (a European style lager) 30 years later.
Today, Birra Peroni maintains its unique blend of ingredients such as malted barley and Italian maize to ensure a crisp beer with a delicate balance of bitterness, citrus, and spice.
The ingredients
ITALIAN MAIZE
One of the key ingredients to Peroni beer is Nostrano dell'Isola maize. Hailing from the small town of Bergamo in northern Italy, this particular variety of maize grows within a fertile plain known locally as "the island between the earth" – a stretch of land that sits between the Adda and Brembo rivers. Its unique position provides the perfect conditions for growing maize: little frost with soil irrigated by freshly melted snow from the nearby Alps. Nostrano dell'Isola gives Peroni beer a distinct clarity and a light, golden color reminiscent of prosecco.
HOPS
Peroni uses two different kinds of hops: Saaz-Saaz and Hallertau Magnum. These varieties offer a subtle, yet captivating citrus aroma with a light finish.
BARLEY
In combination with the hops and Italian maize, Peroni's two-row spring barley is the secret to the beer's unique crisp and refreshing taste.
WATER
Following the generational recipe, Peroni continues to use pure "soft" water that is low in carbonates for a smooth taste.