Since 1899, the Mutti family has shared their passion for everything that goes into their 100% Italian tomatoes – the sun, soil, rain and the heart of their people in Parma, Italy.
The Mutti story is marked by many milestones in innovation, such as a patented processing method to better preserve the tomato's texture and fresh flavor, packaging innovation like the company's tomato paste in a thimble-topped tube, and innovations such as polpa, finely chopped tomatoes introduced in 1971 that tastes so fresh, you can enjoy it straight from the can. The most important factor in the company's success? A single-minded focus on quality.
While other producers looked for ways to increase efficiency and decreasing costs, Mutti followed its passion and directed all its efforts to the goal of delivering the most perfect expression of the tomato. Now, many years later, the result of that passion is still evident in every can of delicious, Mutti tomatoes.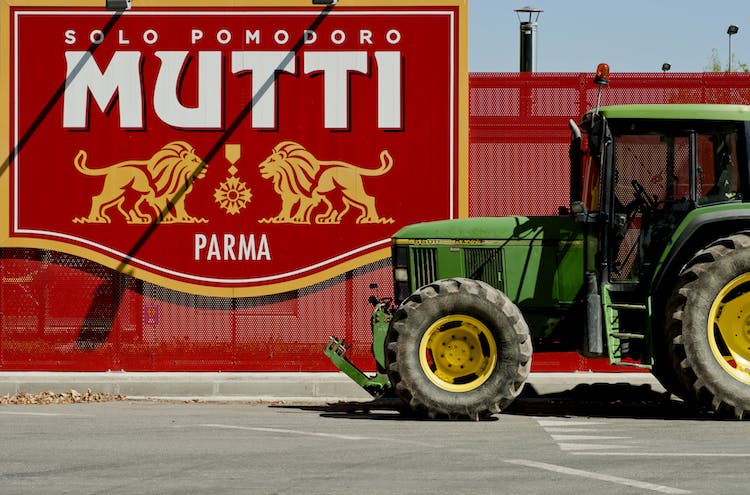 To this end, the company invests heavily in the quality of its raw material, working with its network of farm partners to cultivate flavorful tomato varieties and paying above-market prices for the best of the farmers' annual crop. Each year, Mutti awards their top three farmers with the best overall quality the coveted Pomodorino D'Oro (the Golden Tomato) award – a prize hailed in national newspapers and highly sought-after by the best tomato farmers. Being a Mutti supplier is a great source of pride for farmers in Italy's famous "Food Valley."
Today, Mutti is Italy's number one brand of tomatoes – found in the pantries of three out of every four households in Italy!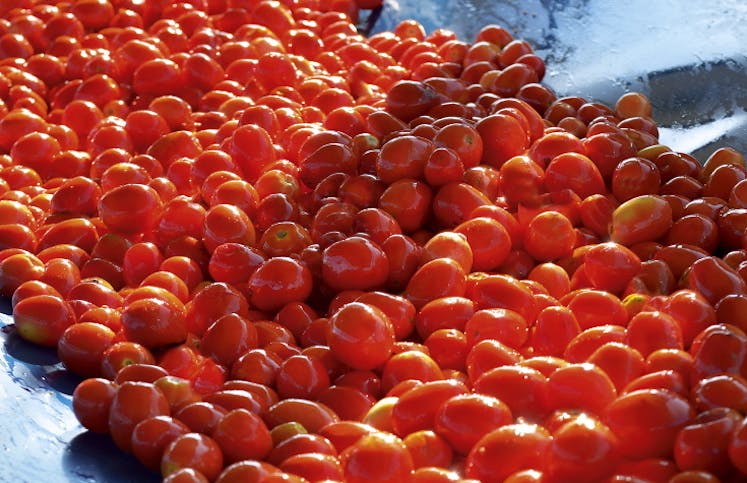 How are their products made?
Mutti tomatoes are primarily grown in northern Italy, in the Emilia-Romagna region. Additional varieties are grown in the south in Puglia and Campania. The annual harvest takes place from mid-July to mid-September. It is in these weeks that the company selects all its raw materials for the year. Tomatoes are picked, delivered, and preserved within hours to maintain the freshest possible taste.
Every delivery is tested to ensure that it meets the company's highest quality standards, then the tomatoes are unloaded, washed, sorted and selected, and immediately packaged. Unlike many other producers, the same high-quality tomatoes are used for all Mutti products from their finely chopped canned tomatoes to pastes and purees.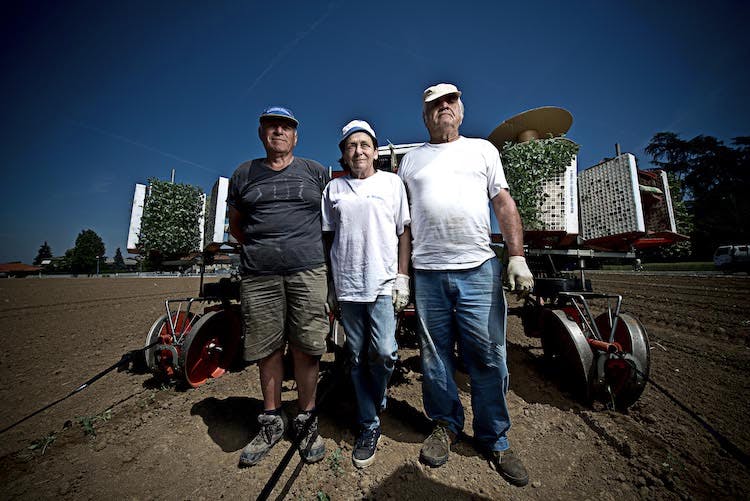 The difference of Mutti tomatoes
Mutti tomatoes are renowned for their consistently great taste – each tomato remains remarkably fresh tasting, fragrant and naturally-sweet. This is because, at every step in the process, the company has obsessed over quality – the best seeds, the best farmers, the richest soil, the most exhaustive sorting, and an incredibly delicate preservation process.
This devotion to taste and quality means that Mutti tomatoes are closest to fresh, enhancing any recipe with vibrant goodness. Try Mutti tomatoes – even straight from the can – and taste the difference for yourself!
Get a taste at Eataly!
At Eataly, we carry the entire range of Mutti tomato products from finely chopped polpa and whole peeled pelati to pureed passata and double (and triple!) concentrated tomato paste (concentrato). Our chefs have also chosen to use Mutti in a variety of our restaurants.
Ready to get a taste? Find your local Eataly or browse our online store to discover the Mutti variety. And for more inspiration, explore our Mutti-inspired recipes below!