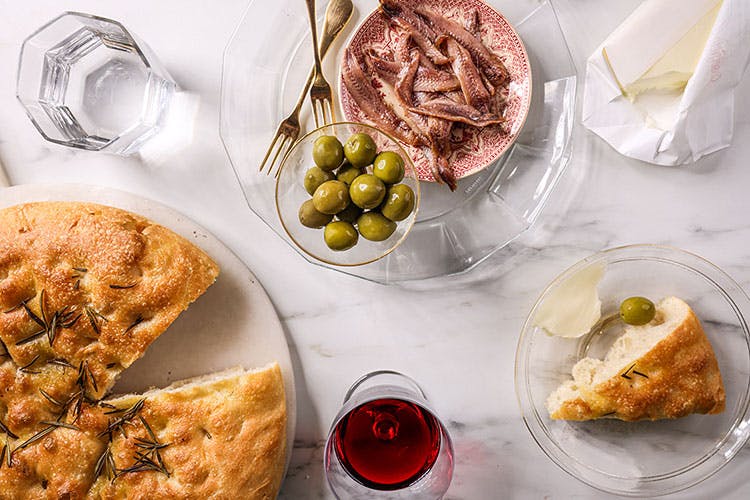 Looking to be the host with the most at your holiday party? You've come to the right place! From the welcome toast to end-of-party bites, Eataly has everything you need to make festive entertaining seem elegant and effortless. Like every memorable occasion, we'll start the party with cocktails and cicchetti!
Cicchetti are small plates often enjoyed with sparkling drinks as a pre-dinner aperitivo — a well-loved ritual in Venezia. As Italians say, "L'appetito vien mangiando," or "Your appetite comes by eating." Accordingly, friends and family meet before to enjoy drinks and bites in their local piazza before moving on to the main meal.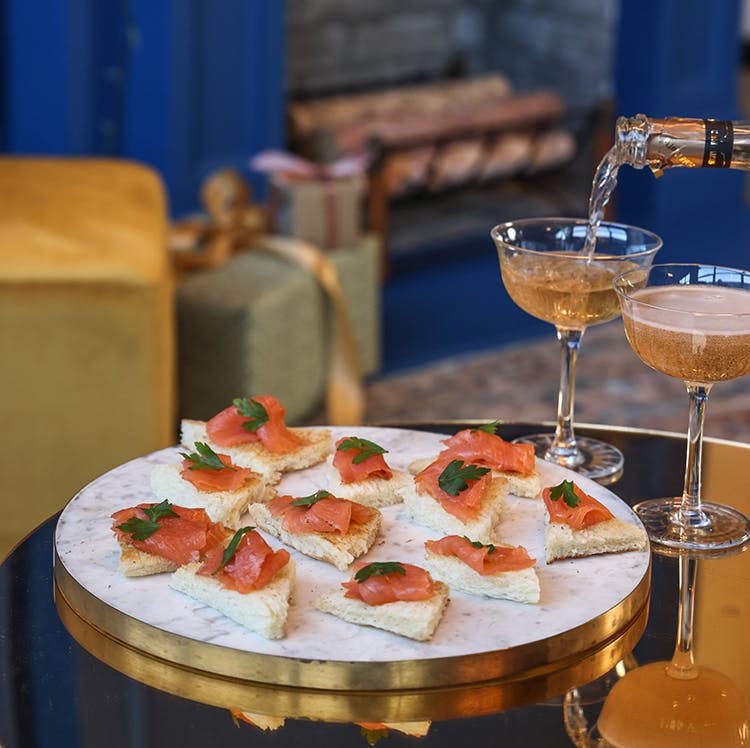 PREPARE YOUR DRINK SELECTION
If you're aiming to please a large crowd, a staple mixer and a few different types of liquor is key. Keep it classic and mix with the best using Fever Tree's premium tonic water, made from naturally sourced ingredients from around the world, with no artificial flavorings or sweeteners. A good host is prepared for all their guests' needs, so for those who don't drink, pick up a bottle of Seedlip's sophisticated non-alcoholic spirits. Cocktail hour is for everyone!
Your cocktail station isn't complete yet! Spice up your drinks with a delicious and delectable garnish, like local, seasonal produce from our marketplace.
Looking to elevate your cocktail selection with something extra special? Preserved in syrup and packed in a beautiful glass jar, the all-natural, luscious and sweet fruity syrups from Fabbri are the pinnacle of fruit luxury, made with the highest quality ingredients. From Amarena cherry to fragrant strawberry and tantalizing ginger, prepare to dive into each beautiful jar of unique Fabbri flavor. Adding them to a Manhattan or Negroni for a delicious twist on the classic. Your new drink selection is sure to please andimpress!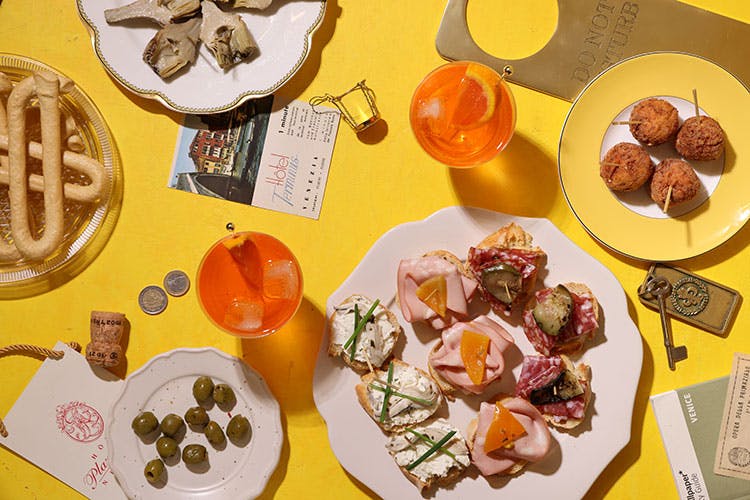 CICCHETTI COME FIRST!
Nothing pairs better with cocktails than cicchetti — small snacks typically served at a Venetian aperitivo hour (think Italian tapas)! Whether you're having a simple cocktail party or hosting guests for a full-course feast, it's always a good idea to serve these simple side dishes alongside your cocktails. Sharing cicchetti and drinks before dinner is a centuries-old tradition that is still very much alive at Eataly! 
The best part? They're simple and easy! Pick up all you'll need in one quick trip to our store with no cooking involved! We recommend putting together some salty bite-size snacks like Taggiasca olives and fennel tarallini crackers. Feel free to add more as you please — we know plenty will catch your eye as you walk through our wide range of Italian treats!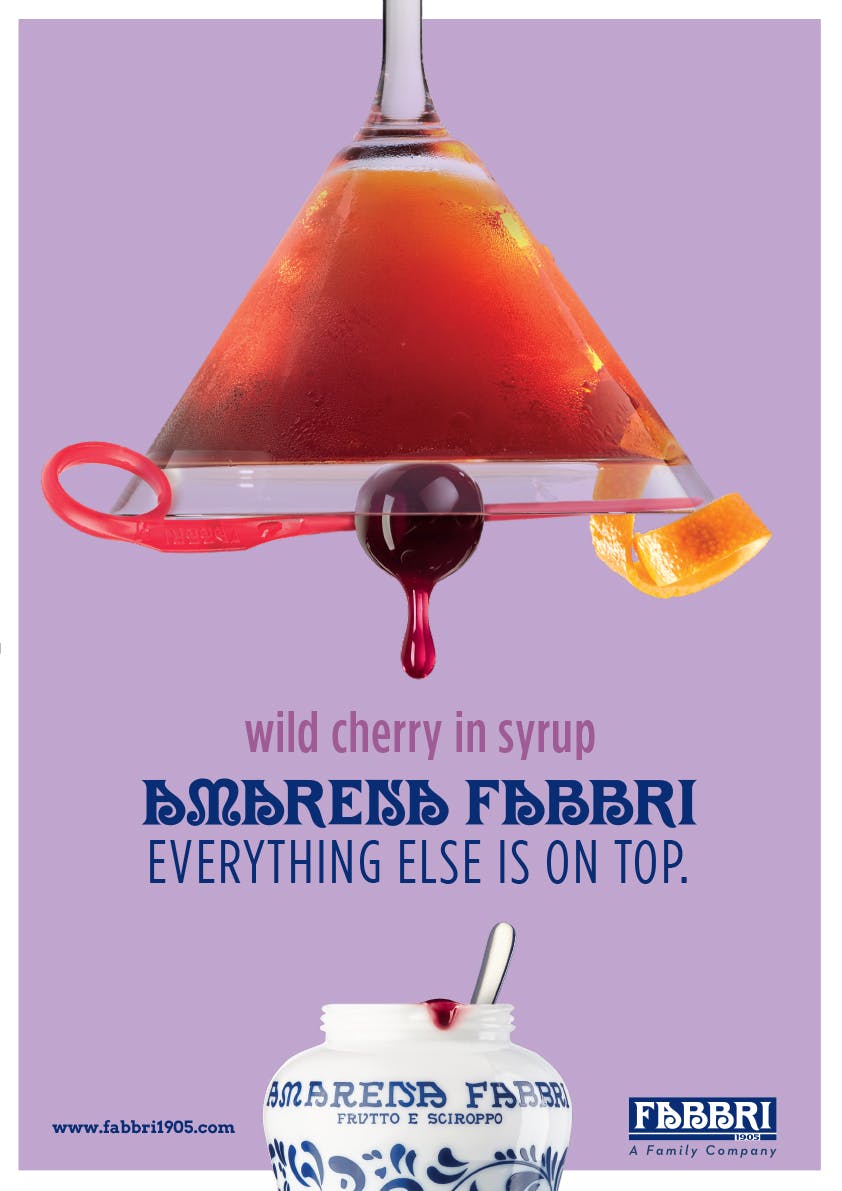 THE PERFECT KICK-OFF
Take a cue from Fabbri and add Fabri Amarena to a Manhattan or Negroni for a delicious twist on the classic! Starting your party off with cocktails and cicchetti allows all your guests to mingle and catch up right when they arrive. By the time you're ready to seat your guests for dinner, great conversation and laughs will already be flowing!