Bittersweet and refreshing, the Negroni is one of Italy's most renowned cocktails. Once upon a time, Count Camillo Negroni asked a bartender at Bar Casoni in Florence, Italy, to "fix" his usual Americano – Campari, sweet red vermouth, and club soda – by making it stronger. The bartender swapped club soda for gin, and thus the first Negroni was born.
Today, the Negroni is still made with equal parts Campari, sweet vermouth, and gin. Garnished with a twist of orange peel, it is arguably one of the best cocktails in the world – and one of the simplest to create in the comfort of your own home for a delightful aperitivo.
To prove it, we asked one of our expert bartenders to show us how to make the perfect Negroni in just six steps.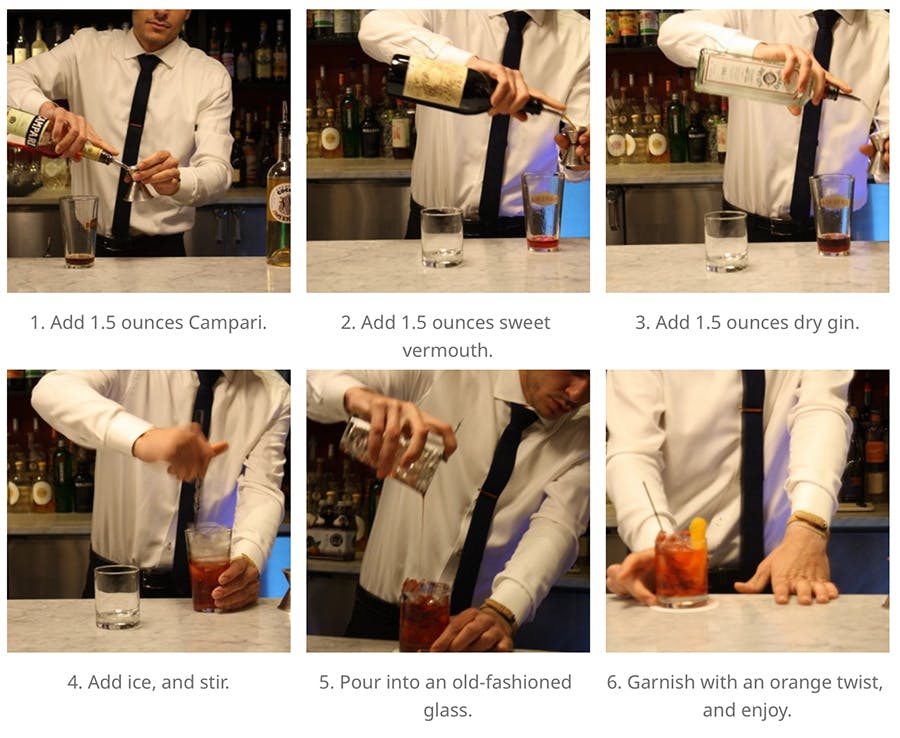 Looking for a less boozy alternative? The Negroni sbagliato, meaning "wrong" in Italian, takes the original recipe and swaps out the gin for prosecco. Combined with equal parts Campari and Sweet Red Vermouth, the prosecco adds effervescence and a truly refreshing taste.
Try one: it won't be your last! Count Negroni knew what he was talking (—and drinking) about. Join us for a drink at our restaurants and bars.